White Chocolate Cranberry Macadamia Cookies are the perfect combination, of chewy, crunchy, sweet and decadence all wrapped up in a cookie! These amazing cookies have great texture and flavor!
Macadamia nuts are the hidden gem in these cookies. For more recipes that are created at  them in these other recipes like this Chili Macadamia Crusted Tilapia, Macadamia Key Lime Pie and Pineapple Cheesecake Dessert Bars.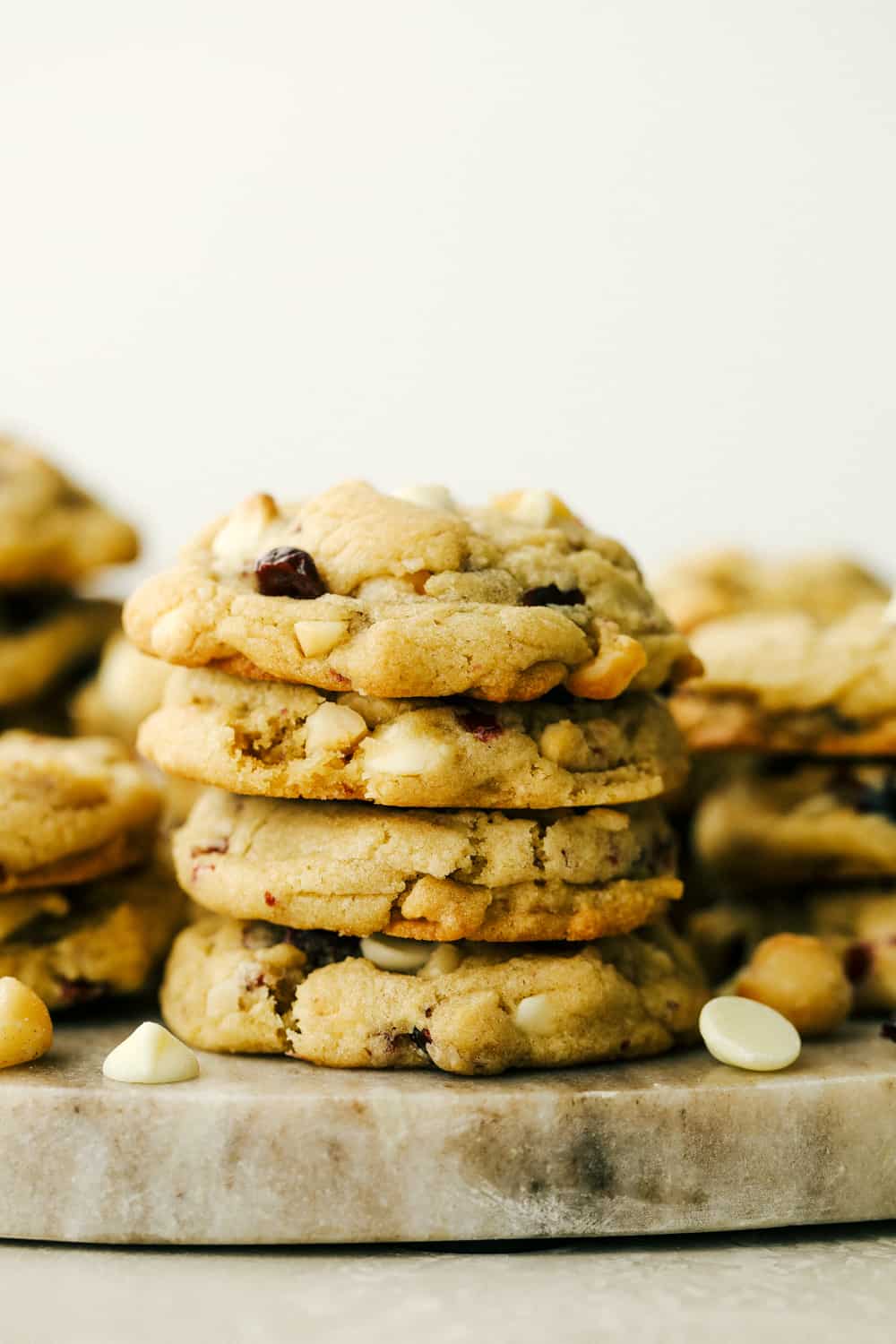 The Best Ever White Chocolate Cranberry Macadamia Nut Cookies
The cookie base itself is perfection! It is perfectly chewy. And surprisingly enough, I LOVED the cranberry! It wasn't overpowering but gave the cookie enough cranberry flavor. My first bite was so amazing. The cookie was still warm and the chocolate was still melty. I had four! UGH. Why did these cookies have to be so incredible? All I want is another.
These scrumptious cookies have the holidays written all…