May 16, 2020

Super simple, quick and easy with a very short ingredient list! SO GOOD, so comforting, and a sure hit with the entire family!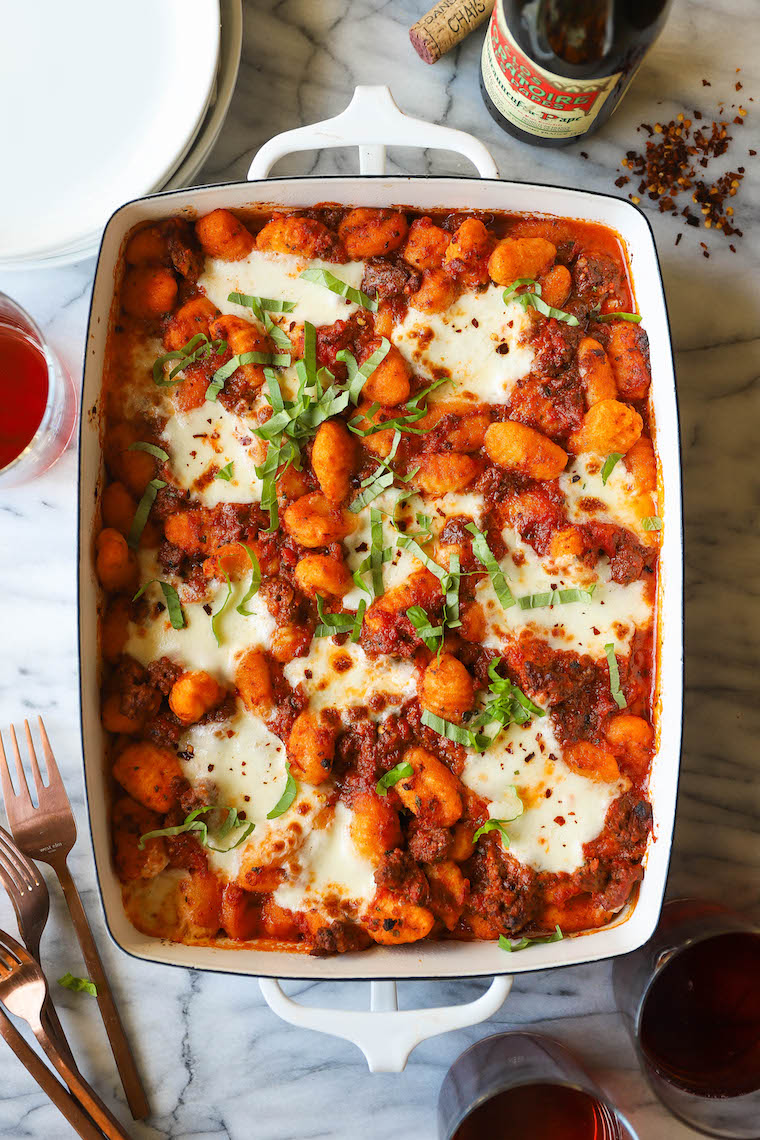 Remember the homemade gnocchi I posted last month? Well, I promised you a "baked gnocchi recipe coming soon, smothered in marinara sauce, ground beef and all the cheese."
Well, here it is as promised. Completely baked and completely smothered in everything that is good in life. Marinara sauce, ground beef, and all the melted mozzarella cheese.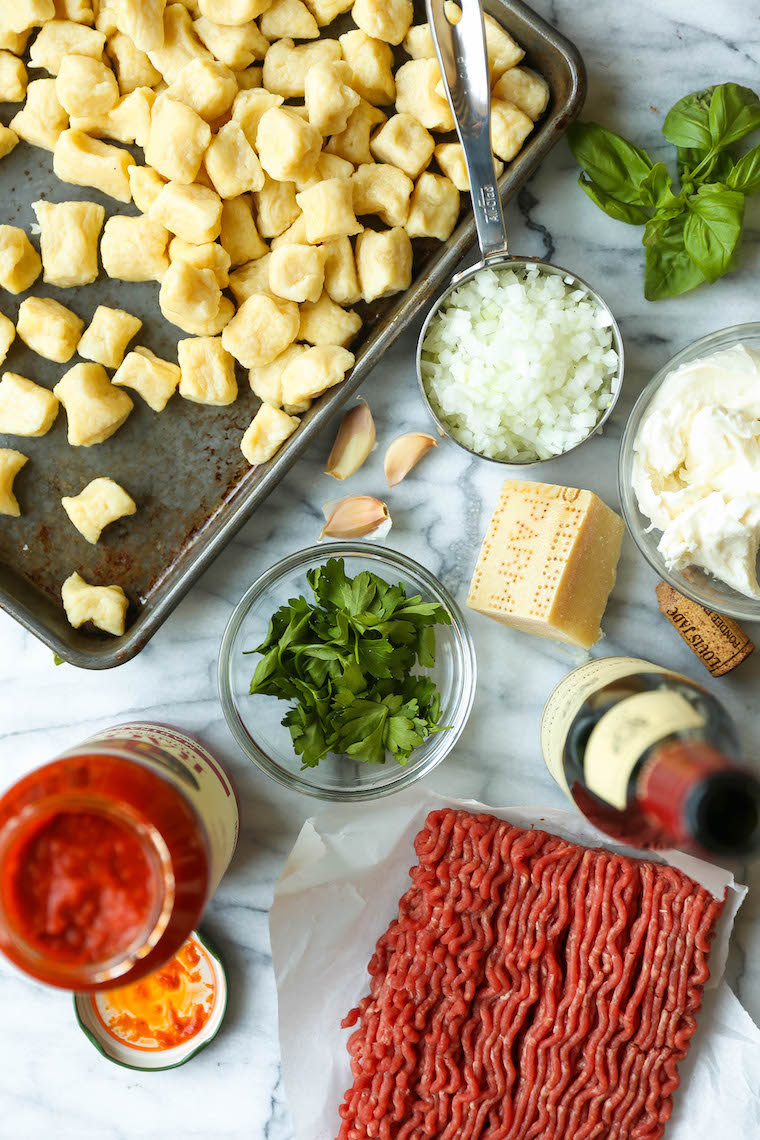 You can absolutely use store-bought gnocchi (no judgment here) but homemade is truly best if you can swing it. For the marinara, sometimes I'll use a homemade sauce if I have some leftover or I use Rao's – my new favorite sauce. SO SO GOOD.
The ingredient list is super short and this comes together very quickly – it's just the bake time that can be a little long. Bake,…