September 3, 2020

Amazingly creamy, so bright, and super quick + easy. Comes together in 30 min! Serve with additional fresh Parmesan. SO SO GOOD.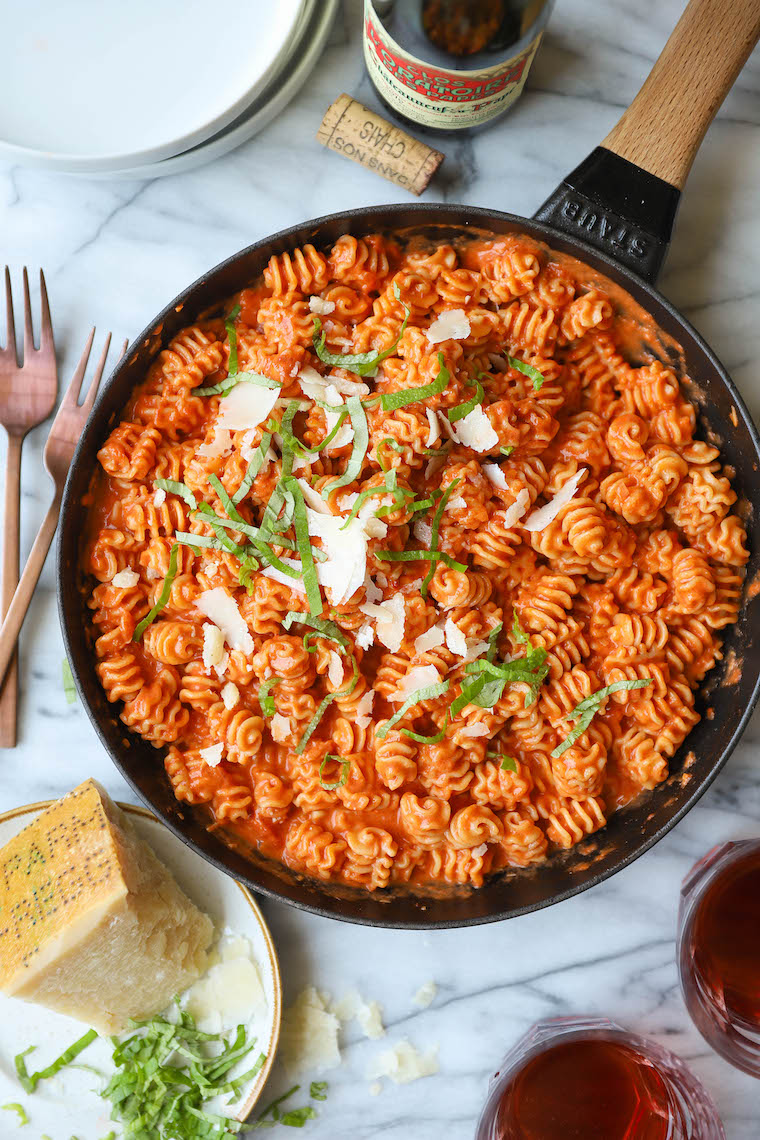 Whoa. Just whoa.
This has been on a table almost every day this week.
It's creamy. It's bright. It's quick. It's easy. And it's seriously got EVERYTHING you need – pasta, vodka, butter and fresh Parm. Do we need anything else?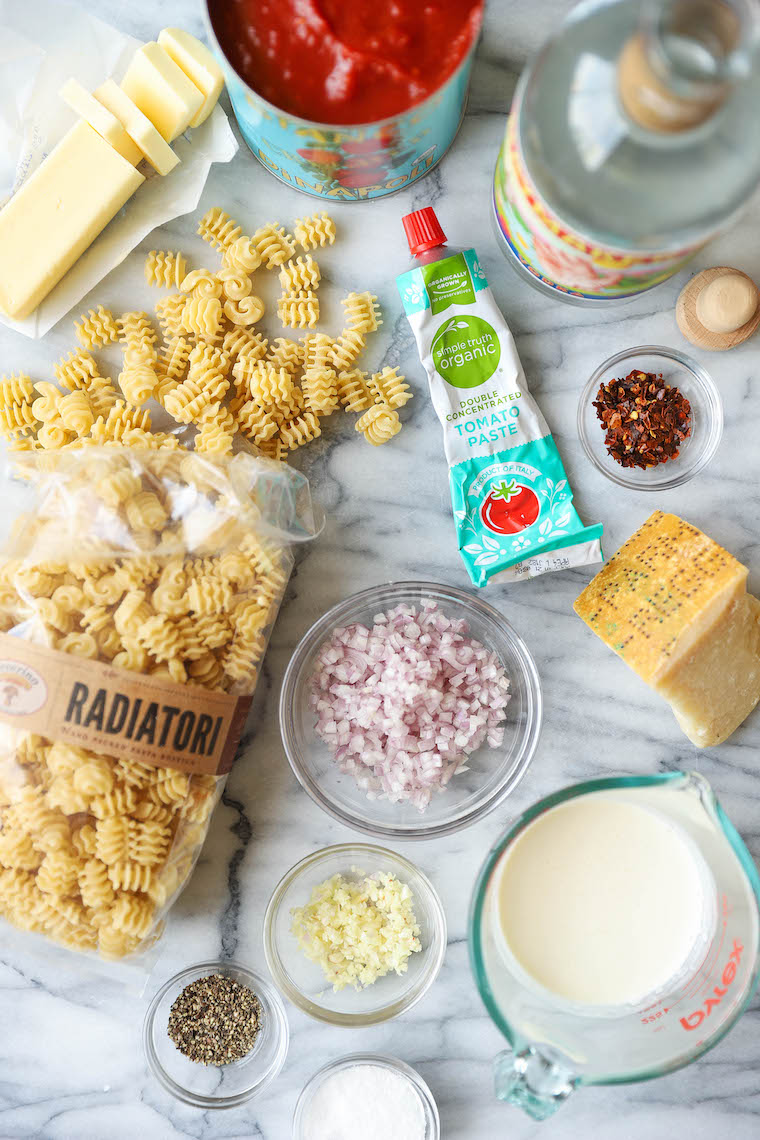 I think not. And if you need some protein in this, you can throw in some leftover rotisserie chicken and let that saucy goodness soak right in.
I personally love the shape of the radiatore pasta because it catches so much of the sauce but you can also sub in penne, rotini, or rigatoni!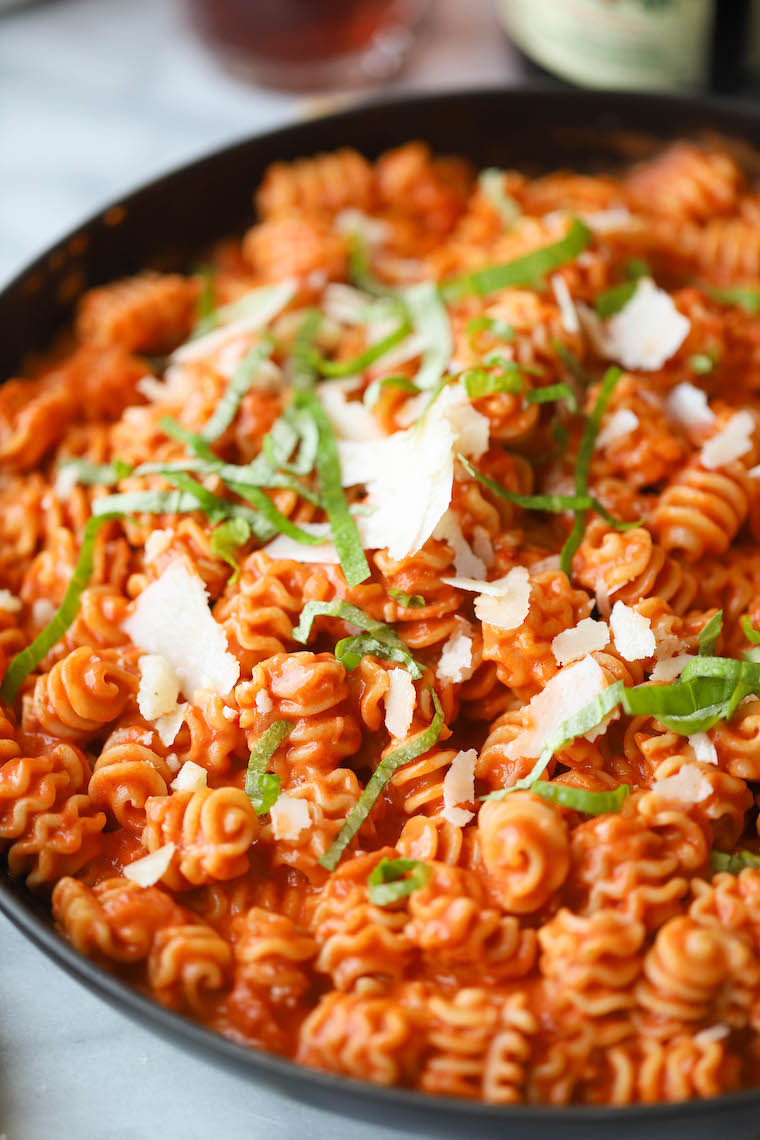 Vodka Sauce
Amazingly creamy, so bright, and super quick + easy. Comes together in 30 min! Serve with additional…