This Vegetable Stir Fry is a healthy and easy dinner for busy weekdays. You can use almost any vegetables and my easy sauce to make this dish in under 20 minutes!
If you ever made stir fry in your own kitchen, you know it is one of the fastest and easiest dinners ever. They are so versatile because you can use many different ingredient combinations each time. I make my shrimp or chicken stir fry often and when I really need simple, I make it on a sheet pan. Today, I am sharing my vegetable-packed recipe for your Meatless Mondays or any day you need a healthy but quick dish. Serve this stir fry with rice or noodles, like soba, rice or egg noodles.
Ingredients:
garlic
ginger
onion
peppers
cabbage
mushrooms
carrots
broccoli
spinach
lima beans
stir fry sauce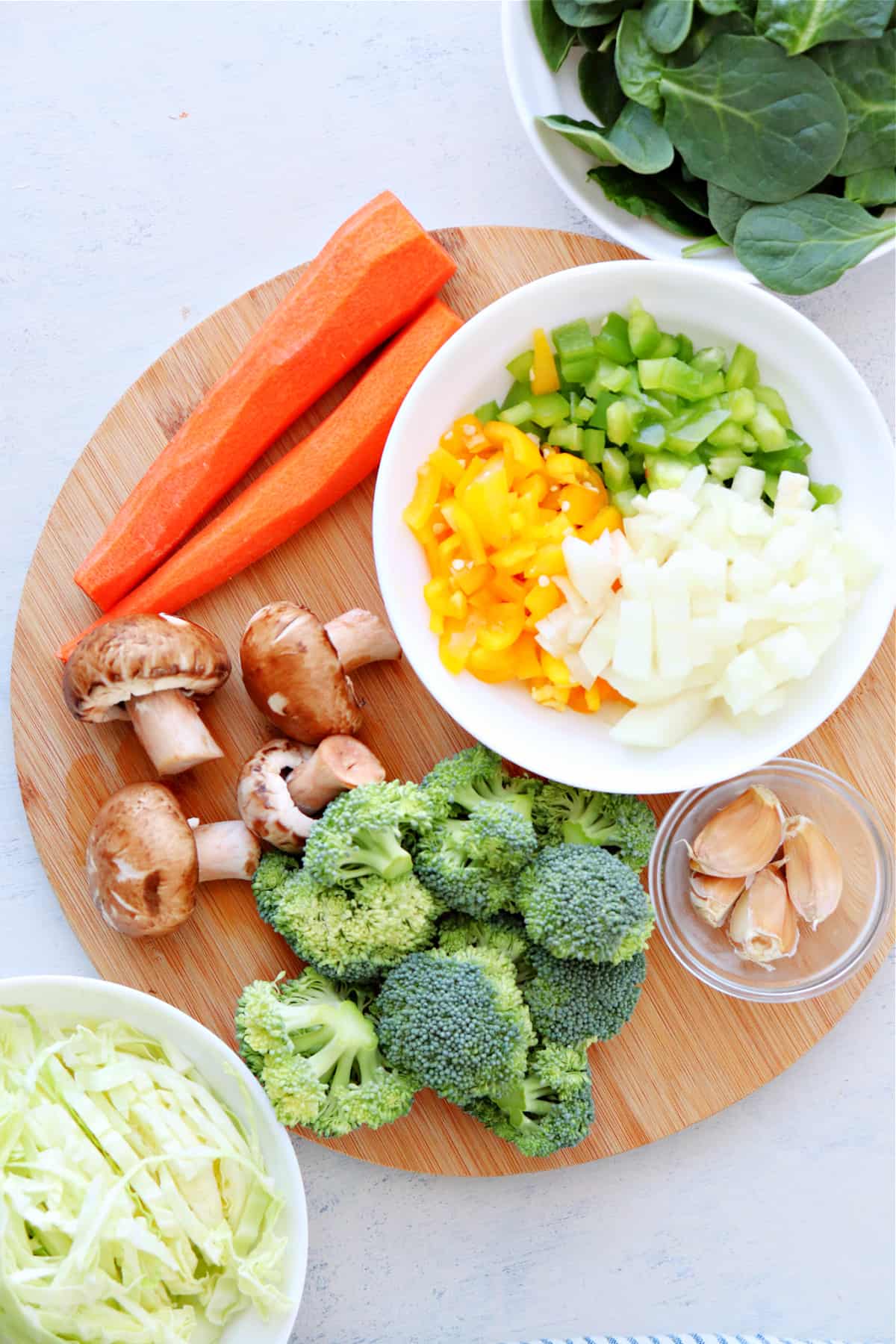 How to make Vegetable Stir Fry?
Start by chopping onion and peppers. Cut broccoli into small florets and slice carrots into…