Tender chunks of potatoes in a yummy creamy dressing, with just the right amount of crunch and tanginess! This Vegan Potato Salad is easy to make — ahead of time too — making it the perfect option for picnics, barbecues and potlucks.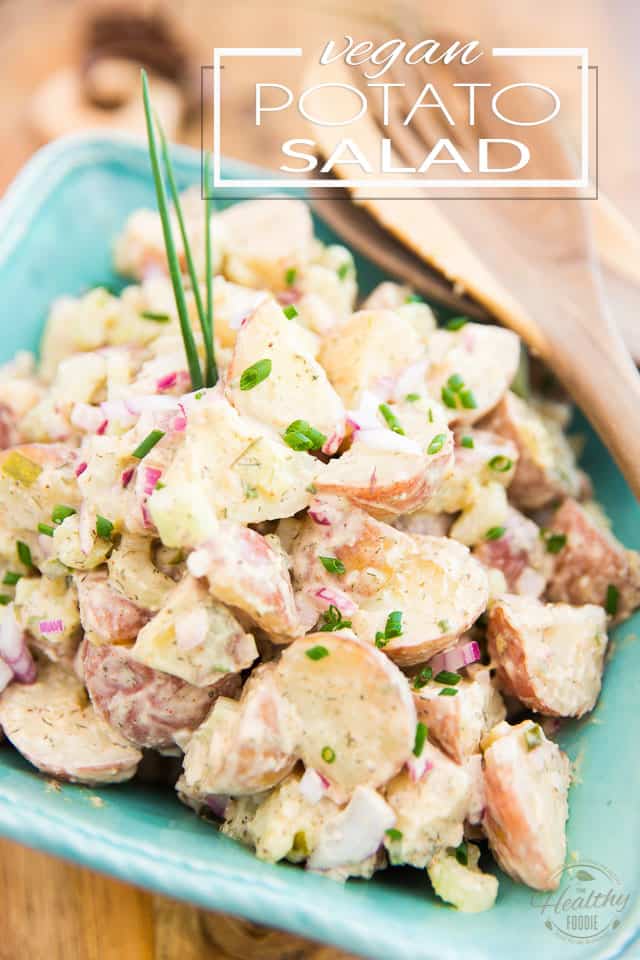 Who doesn't like a good potato salad, right? I don't think I've ever actually met anyone who didn't like potato salad. And I don't think that I've ever met a potato salad that I didn't like, either!
There are probably as many different potato salad recipes out there as there are individuals making it, and we each tend to have our own personal preferences. Me? I'm a real fan of the classic version, with a creamy tangy mayo dressing, a little bit of minced red onion, a handful of sliced celery and a generous amount of chopped dill pickles!
But you know what? As simple a dish as potato salad can be, it's still fairly easy to mess things…