Delicious poured generously over your favorite steamed veggies, this versatile Vegan Cheese Sauce is also excellent in a Mac & Cheese and can even be used hot or cold as a dip for fresh veggies, crackers or chips.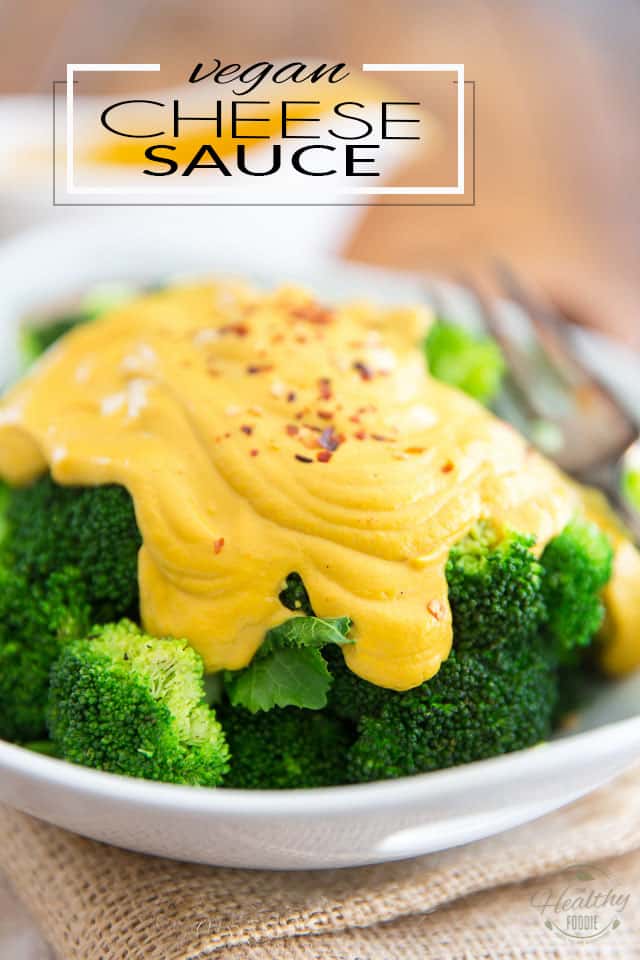 Boy have I got some joy to bring into your life today… This cheese sauce, guys, this cheese sauce! I'm telling you, it will most definitely bring a little instant of delight to any given day!
Firstly, because if you're not yet familiar with it, it'll lead you to discover my Butternut Squash Oven Roasting Technique — which is completely life changing if you ask me — and secondly, because, well, this vegan cheese sauce, it's pure bliss. So good, so thick, so creamy, so silky, so cheezy, sooooo yummy!
It will instantly turn any old plate of boring steamed veggies into a veritable party, produces a terrific Mac & Cheese when added to cooked pasta, and can even be…