Rich, creamy, and luscious Buttermilk Syrup is so good, it's literally to Die for! This will be worth waking up for in the morning!
Serve this up on Belgian Waffles, Grandma's Perfect Fluffy Pancakes or The Best Ever German Oven Pancakes and a side of fruit and breakfast is done! Trust me you'll be eating twice as many pancakes or waffles just to soak up this ultimate syrup.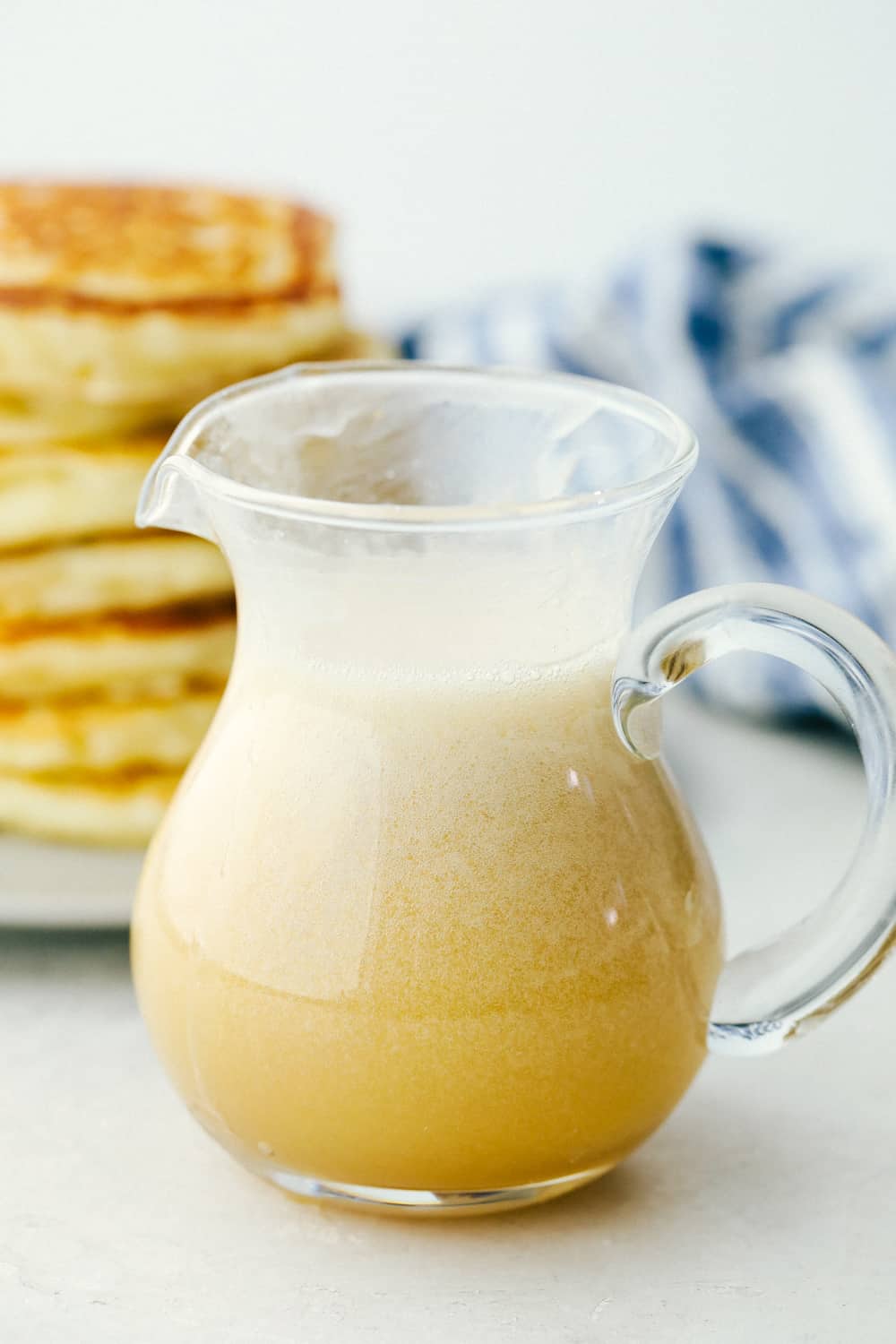 Homemade Buttermilk Syrup
Creamy, buttery, sweet and rich, this Buttermilk Syrup is similar to one I have had from a local restaurant, but better! Now instead of getting dressed up to have this yumminess you can have it in the comfort of your own home, in your pajamas, complete with bed head if you wish! No judgement here! This will take your breakfast to a whole new level without a lot of effort. This is such an easy recipe. Five ingredients is all it takes for your breakfast to become a masterpiece.
Be…