Brown Butter Chocolate Chip Cookies are perfect thick, chewy chocolate chip cookies that are made even better with the unique flavor of browned butter. These are the BEST tasting cookies EVER!
Browned Butter is a special ingredient that makes every sweet a little bit more special. Try it in these other recipes, Browned Butter Snickerdoodles, Brown Butter M&M Cookies, and Maple Cookies with Brown Butter Frosting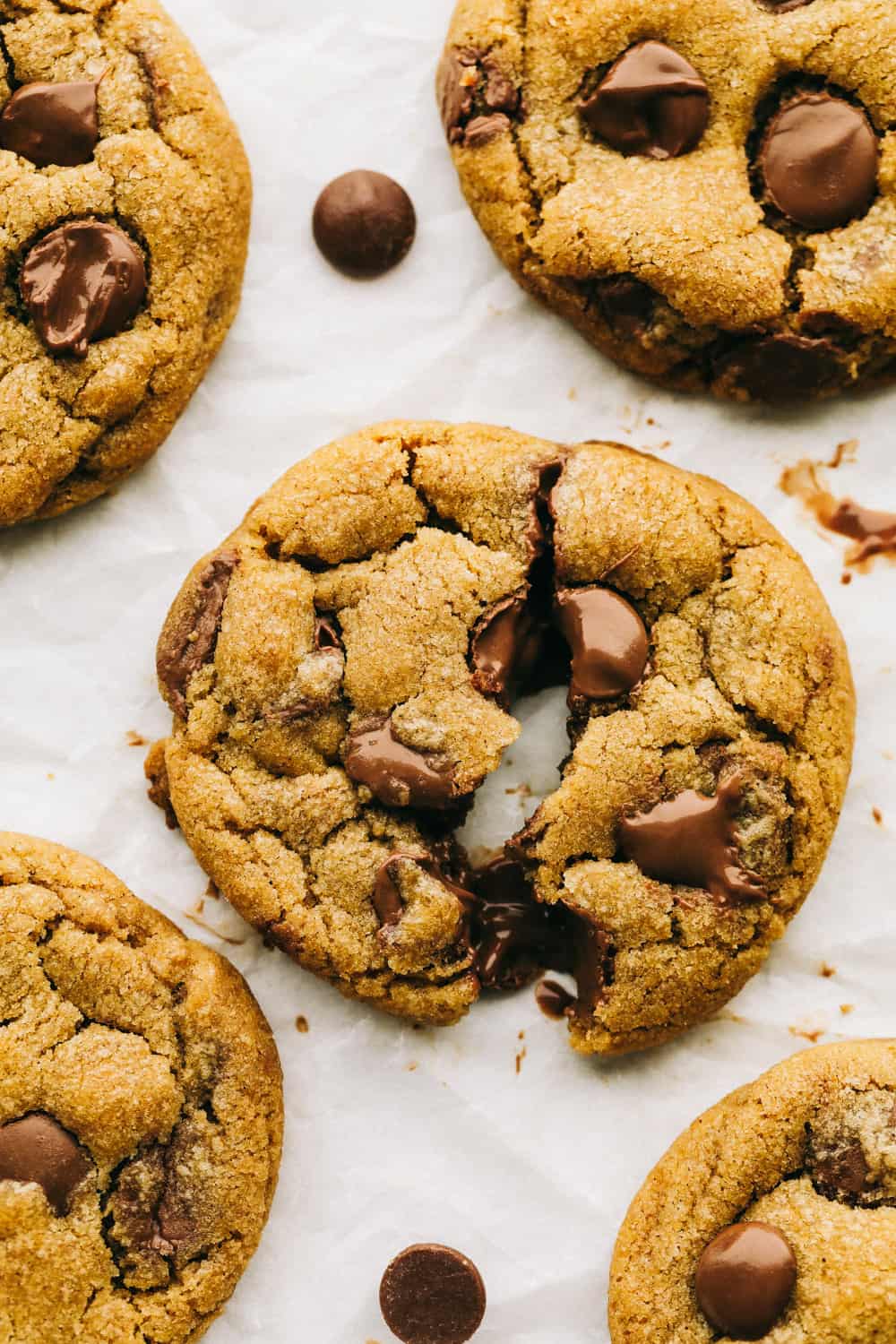 Brown Butter Chocolate Chip Cookie Recipe
Brown butter just makes every cookie recipe better. It gives them a caramelly, nutty flavor that is to die for! Combined with chocolate and a chewy soft center. These will reinvent your chocolate chip cookie forever.
I think that this might just be the best cookie recipe that I have tried! I like when cookie recipes stay soft and chewy after you bake them for days after. They were perfect! I know that you will love them too!
Brown…