The Best Scrambled Eggs are fluffy, light, moist and taste amazing. There is a secret to it though, and I've got it. The secret to the perfect scrambled eggs is cooking them low and slow!
Eggs go with so many things, try them with these Perfect Fluffy Pancakes or Belgian Waffles. Or put them in these freezer friendly Breakfast Burritos.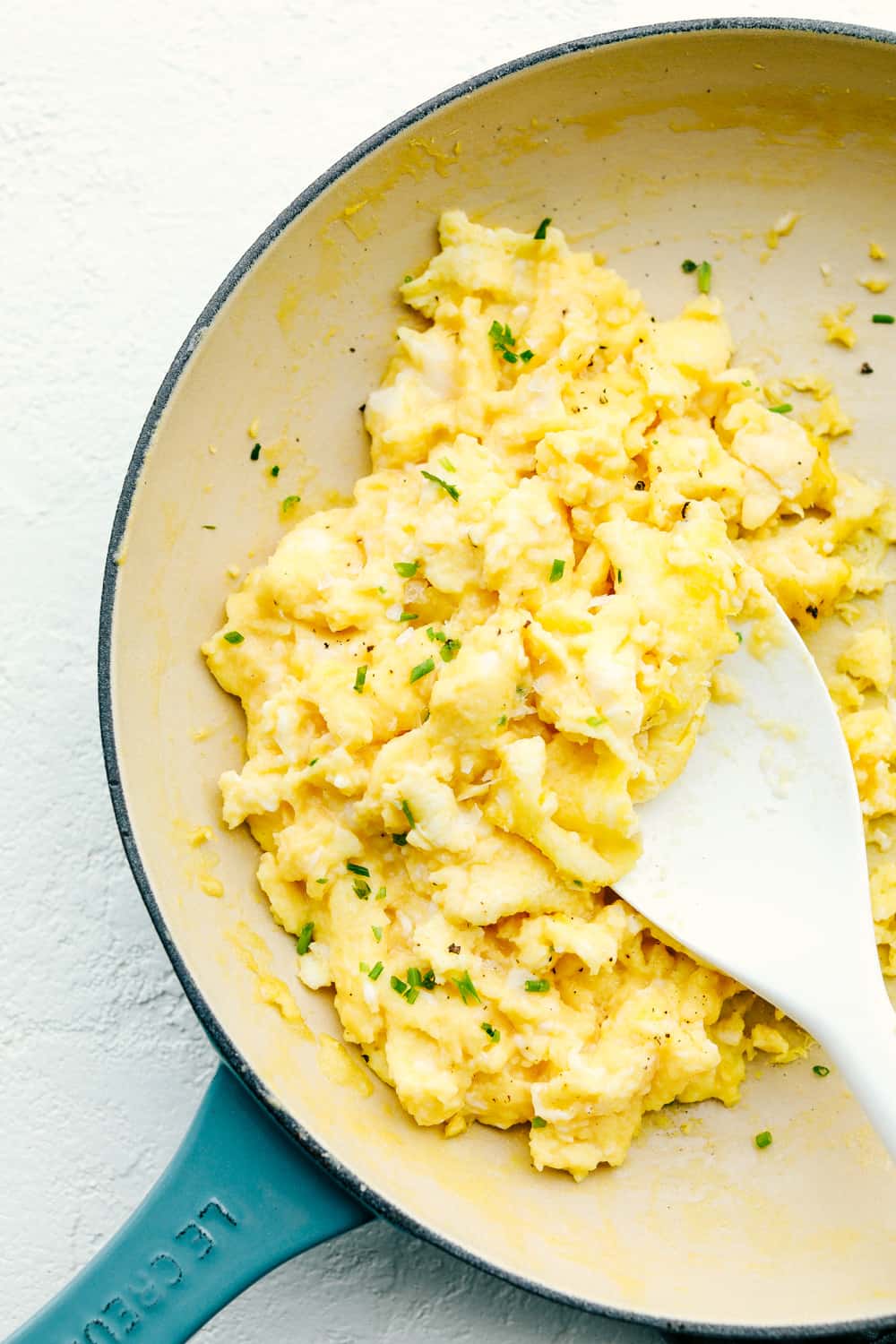 Perfect Scrambled Eggs
Scrambled eggs are one of the easiest and quickest complete proteins out there. I've used them in a pinch for not just breakfast but lunch and dinner too. It's the perfect answer for that dreaded question "What's for dinner?" On those days where you're lucky to have made it to dinner time at all, let alone know what to eat, grab eggs and you've got it made! They are so versatile you can do so many things with them!
You can rest easy knowing you're giving your family and loved ones a nutritional meal when you…