Juicy Air Fryer Hamburgers are the best burgers you will ever have, hands down! These are so succulent, they just might replace your grilled burgers forever!
Hamburgers are meant to go with salads. Serve this up with some of my favorites like Strawberry Pretzel Salad, Incredible Bacon Ranch Pasta Salad, or Summer Corn Salad. They are all luscious!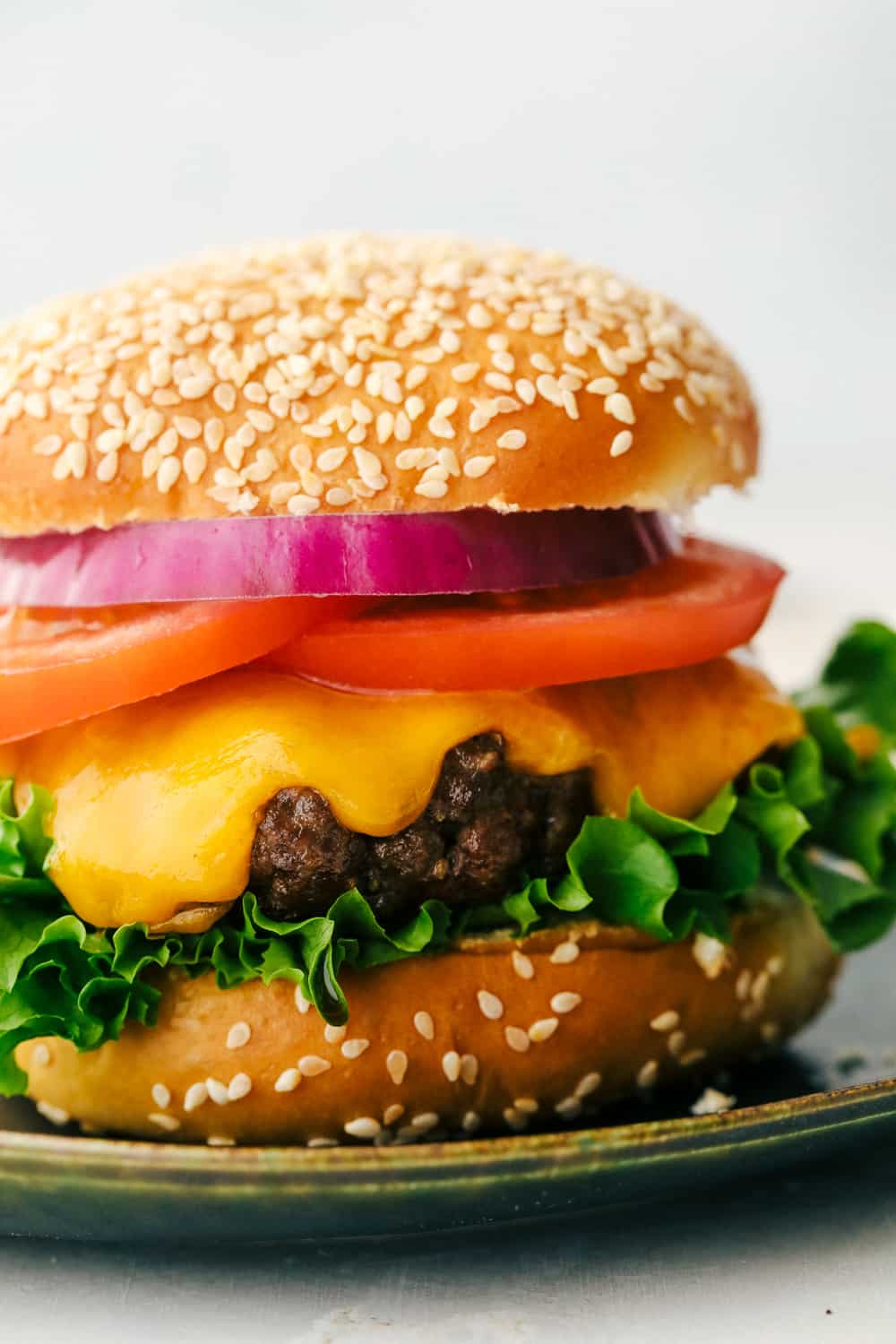 The Best Air Fryer Burgers
I have never had a more juicy and tender burger in my life!  What is it about the air fryer that just cooks everything so perfect? I don't quite understand all the science behind air fryers but that doesn't matter. I just know how well everything I have tried in the air fryer comes out! Perfect, every single time! I should tell you though, an air fryer isn't actually a fryer. It uses forced air to circulate around the food to cook it, crisp it and make it magical. It's almost more of a convection oven….