This Homemade Root Beer is a fun, sweet, refreshing treat to make any occasion extra special. It takes just 4 ingredients to create a little magic and a whole lot of tasty fun! I have two ways to make this luscious drink!
I love to serve this at Halloween time, the dry ice gives it such a spooky flare. But serve this with Philly Cheese Steak Sloppy Joes, Homemade Sweet Potato Fries and Perfect Apple Pie for an all American dinner.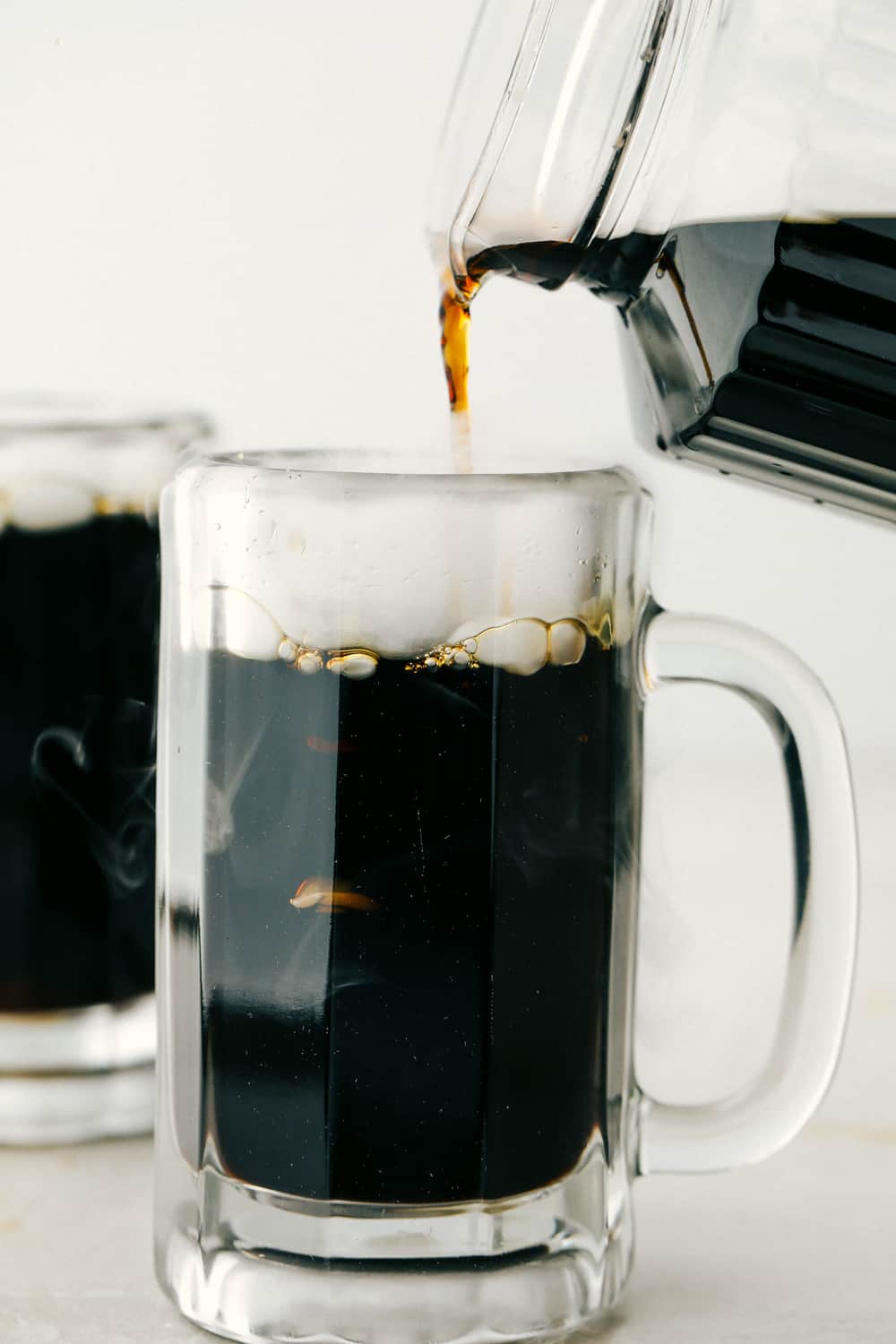 The Best Homemade Root Beer
Who knew you could make your own Root Beer and that it could be so fun. Family and friends will gather quickly around to see what all the fog is about. It's fun and exciting and brings an extra special flare to any occasion. It's rather simple to make and tastes fantastic. The hardest part will be the wait!
If you can't find Dry Ice I've included a non dry ice variation. It does take up to 4 days to make however, so…