The best and only Buttermilk Pancake recipe that you will ever need! Perfectly fluffy every single time! Soft and pillowy with a tender crumb, these are going to be a hit at the breakfast table.
Serve these delicate pancakes with a pat of butter and this To Die For Buttermilk Syrup or Homemade Strawberry Freezer Jam. Add some Scrambled Eggs and Perfectly Baked Bacon for a breakfast that will surely satisfy any hunger.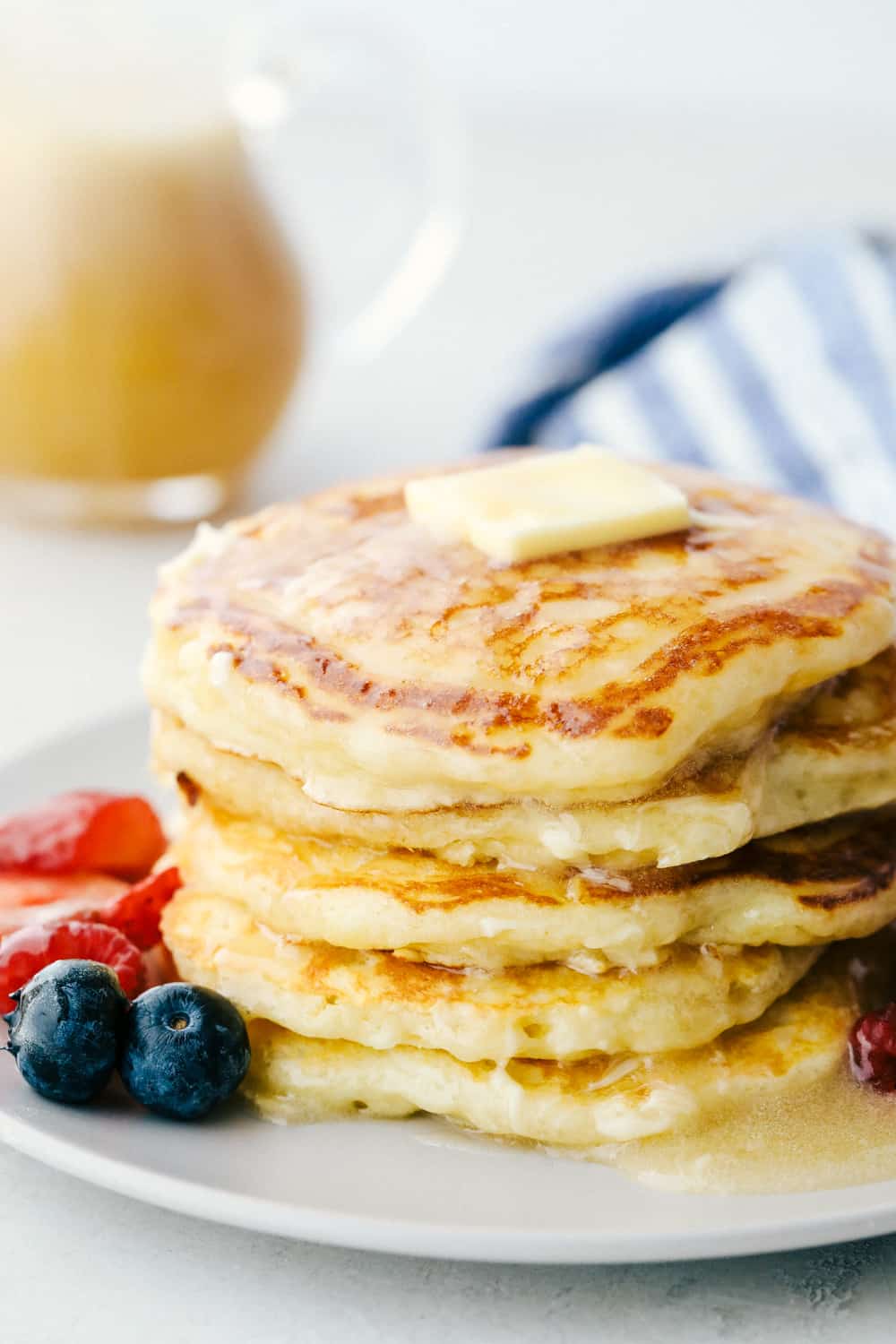 Buttermilk Pancake Recipe
I have been in search of the perfect buttermilk pancake recipe for my family. After trying several I found the best one. It is from the Martha Stewart Cookbook and they claimed it was the best one too! I had to put it to the test. They said that the secret to fluffy pancakes is to not over mix the batter. Leave small lumps in the pancakes to ensure fluffy and flavorful pancakes every time. They are fluffy thick clouds of joy!
With a golden…