German Pancakes are a hot and puffy golden pancake that only requires 5 minutes of prep! This classic breakfast is always a huge hit at our house!
We love a good classic breakfast at our house. Try this Breakfast Casserole,  Quick 45 Minute Cinnamon Rolls  or these Grandma's Perfect Fluffy Pancakes for a breakfast the family won't be able to get enough of!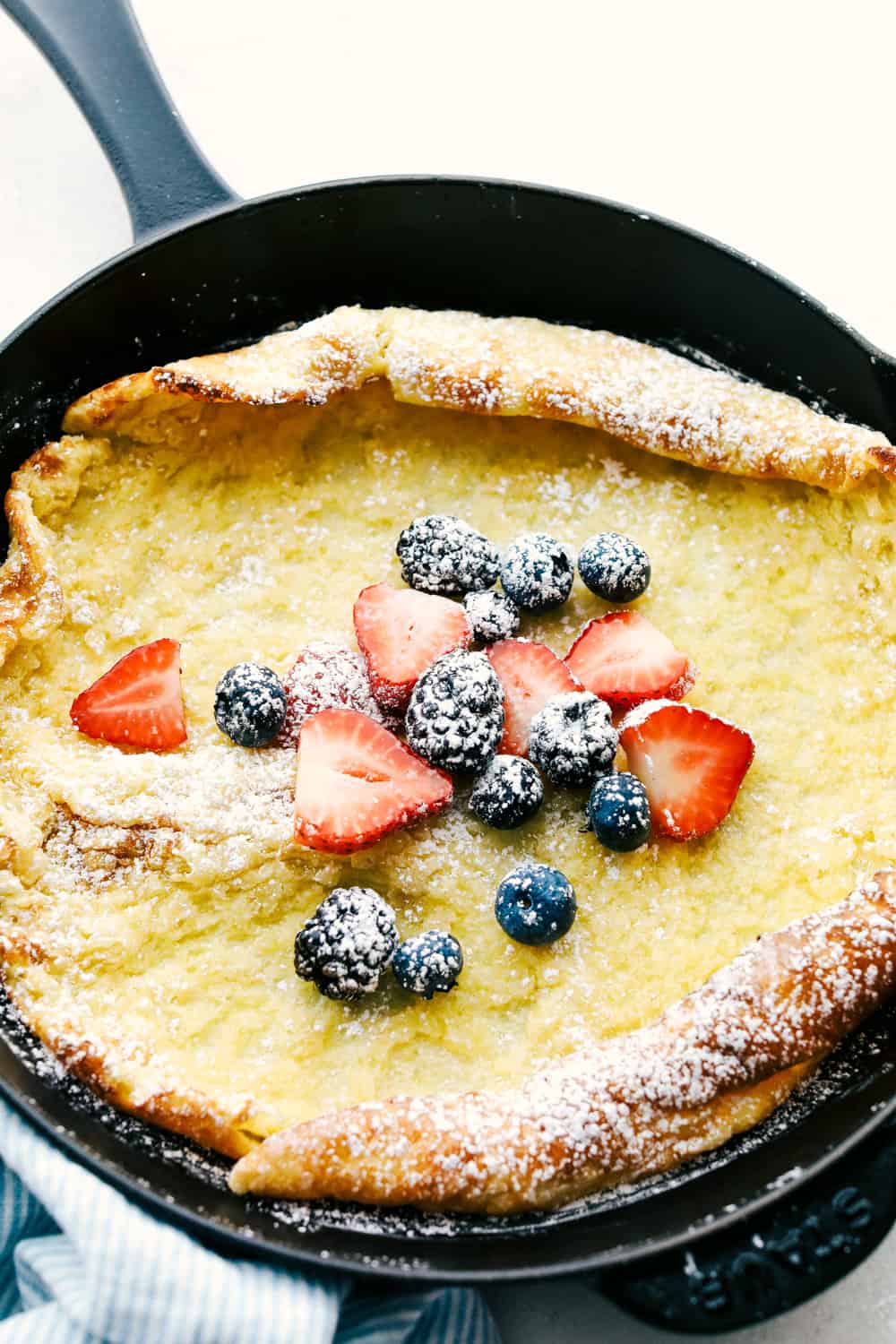 German Pancakes
Breakfast is always a struggle at our house because mornings are always so busy! I love to surprise the kiddos with a delicious and hot breakfast at least once a week before school. That is why we love German Pancakes at our house. 5 minutes of prep with ingredients that you have on hand. This breakfast is totally doable even for the busiest families!
My little girl loves to watch things baking in the oven. She likes spending time with me in the kitchen and helping. Or making a mess. But we sure have fun…