Tender and Juicy Air Fryer Chicken is golden crispy outside and moist and delicate on the inside. This is bursting with flavor and so good!
Air Fryer food is so succulent and easy! Try Perfect Air Fryer Steak with Garlic Herb Butter and Homemade Air Fryer French Fries. Don't have an Air Fryer? It's time!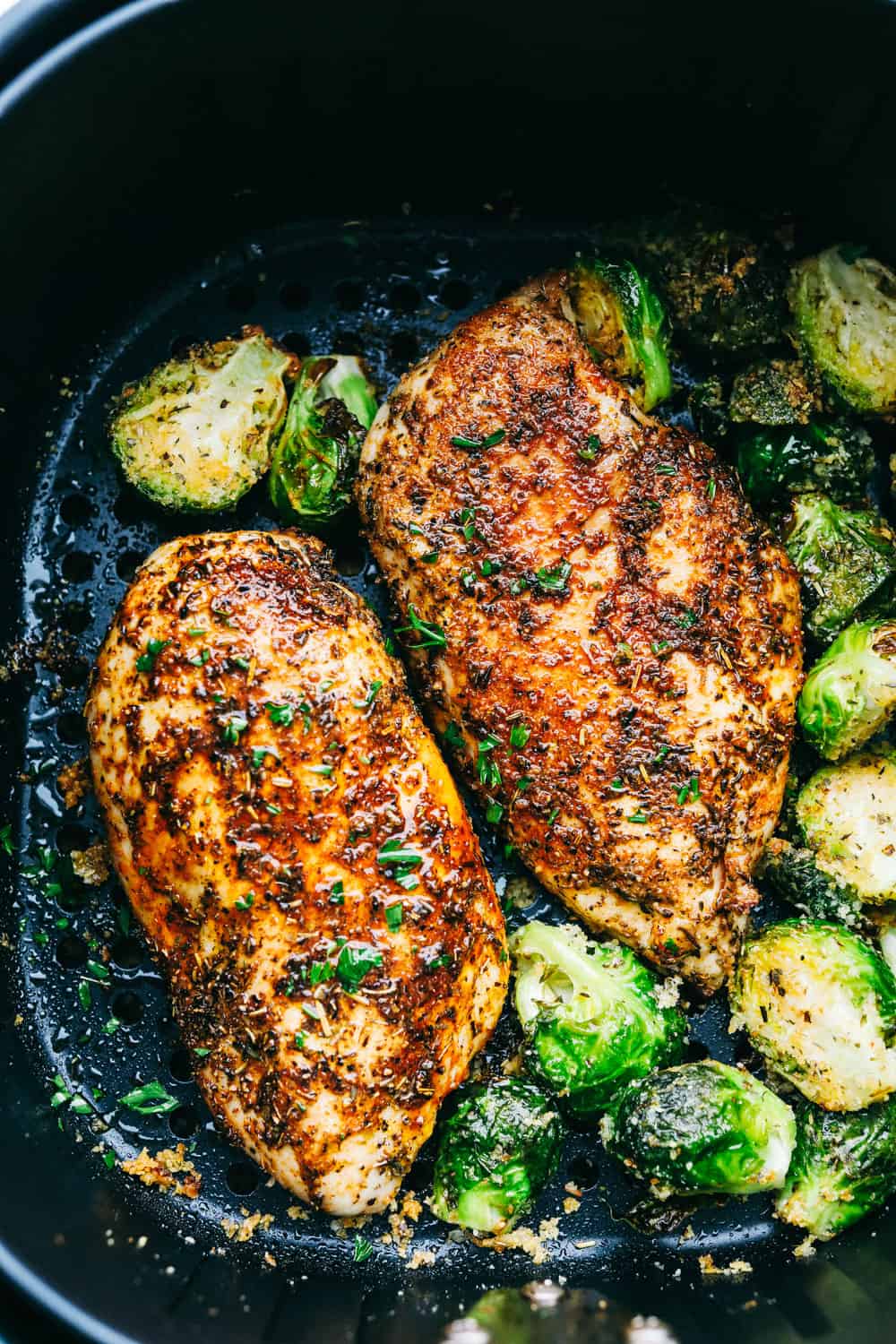 Air Fryer Chicken Breast Recipe
Air Fryers have changed cooking. It's so quick and easy and everything that comes out tastes amazing. I love it. This is such a healthy way to cook chicken or any other dish for that matter. It uses the same method as a convection oven but this way you don't have to heat the whole oven for just a few chicken breasts. It's quick and the clean up is so easy.
Chicken can be finicky sometimes, and hard to get juicy and tender each and every time. The air fryer method takes a lot of the guess work out for you. You will just need to take the…