Slow Cooker Turkey Breast is the perfect way to get tender juicy turkey with a fraction of the prep, but all the flavor. Let the slow cooker do ALL the work!
Using the slow cooker for your turkey frees up the stove and oven for all the amazing sides.Combine this succulent Turkey with Roasted Autumn Vegetable Stuffing, Famous Mashed Potatoes, The Best Sweet Potato Casserole, The World's Best Green Bean Casserole and some Parker House Rolls and you've got Thanksgiving, or any special occasion covered.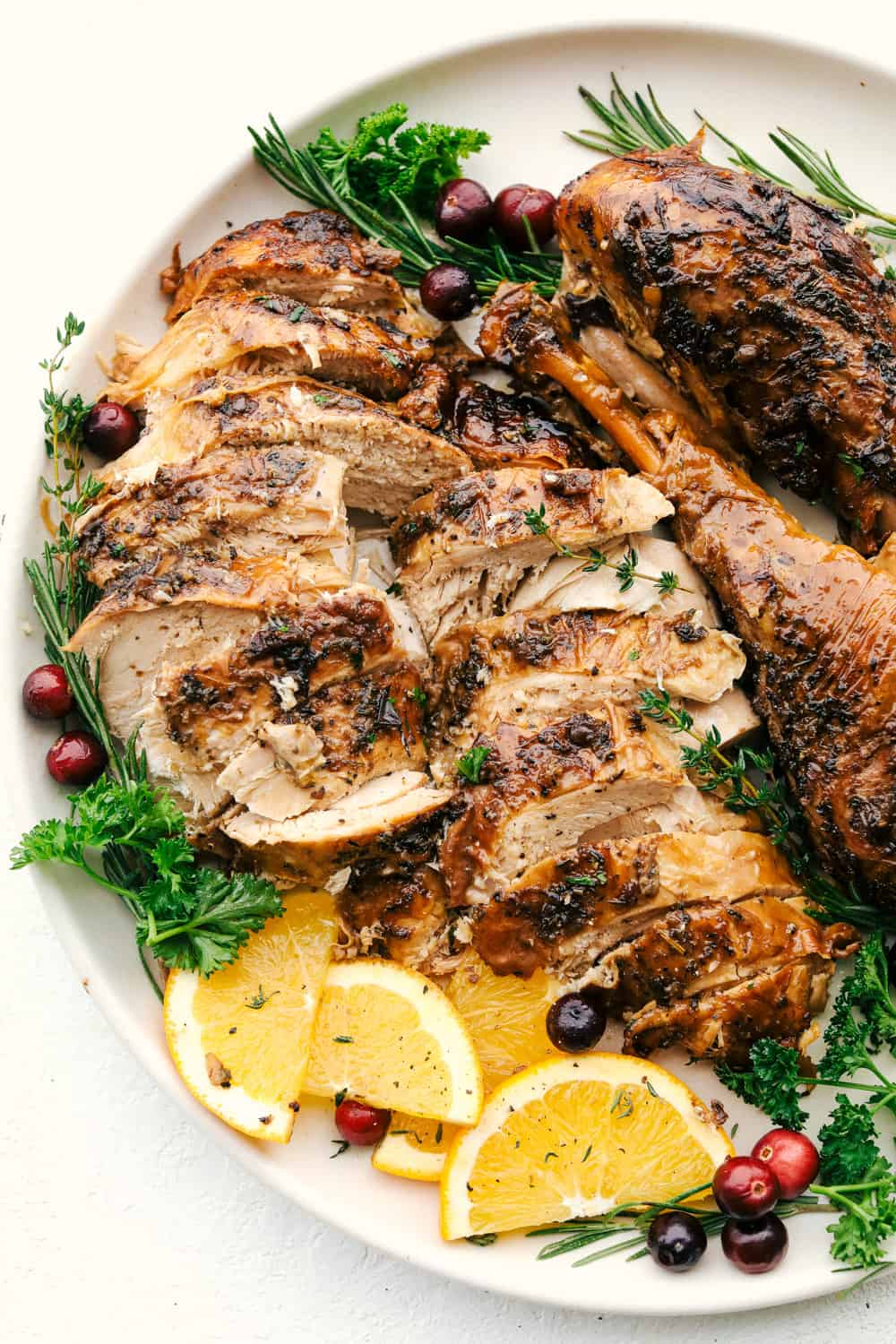 Slow Cooker Turkey Breast
I always make my turkeys in the oven. Why have I never made them in the slow cooker before? I love my slow cooker! It took me a total of 5 minutes to throw this into the slow cooker. In just a few hours, I had the most delicious, moist, and tender turkey that I have ever had in my life!
I have always wanted to try making turkey in the slow cooker. This was…