These Bacon Wrapped Chestnuts are made with sweet chestnuts, that are enveloped in a savory bacon and marinated in a sweet spicy sauce for the perfect flavor combination. These little morsels of bite sized heaven deserve a spot on every party table!
Water Chestnuts are often found in Asian food like Asian Turkey Lettuce Wraps or Easy Moo Goo Gai Pan, adding a bit of crunch and texture. In this recipe they get to be the star of the show!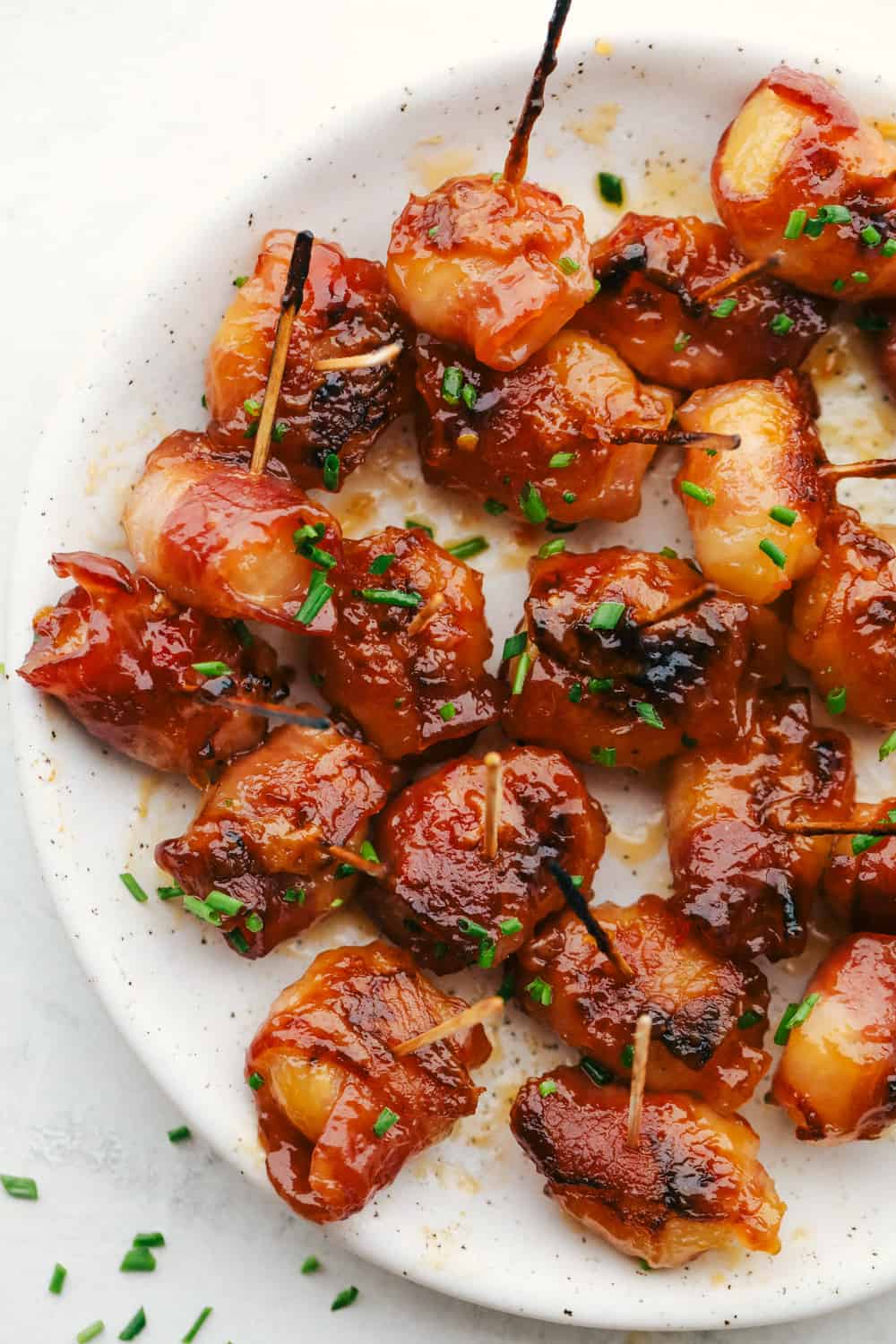 Bacon Wrapped Water Chestnuts Recipe
The saltiness of the bacon swaddles the crunch of the water chestnuts with a little sweetness from the sauce makes the perfect flavor combination. These are hard to stop eating, so it's a good thing it's a big batch. And you can double it!
Ideal for every occasion from New Year's Eve to tailgating these look so refined but are super simple to make. They take a little time to assemble and put together but…