June 22, 2020

Everyone's favorite Swedish meatballs with pasta noodles tossed right into that cream sauce goodness. So heavenly, so good.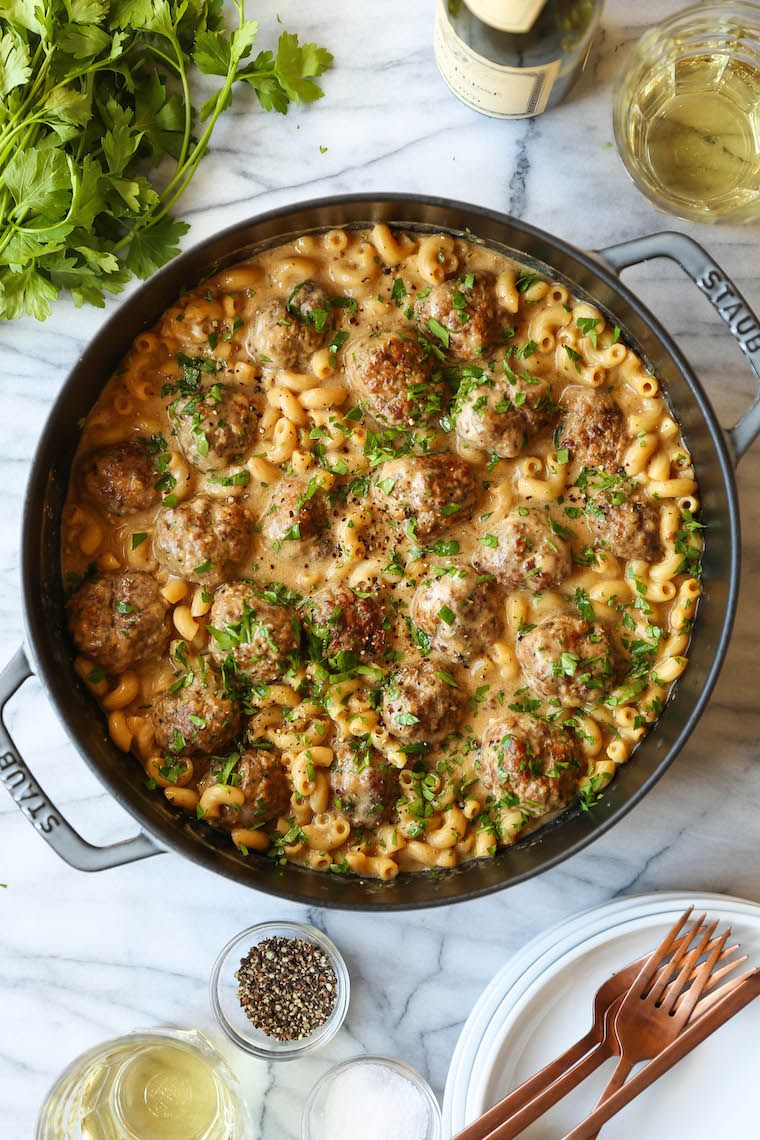 Is there anything better than Swedish meatballs?
The answer to that is yes. And that is Swedish meatballs with perfectly cooked elbow macaroni stirred into that heavenly cream sauce gravy.
I know. It's mind-blowingly-fantastic.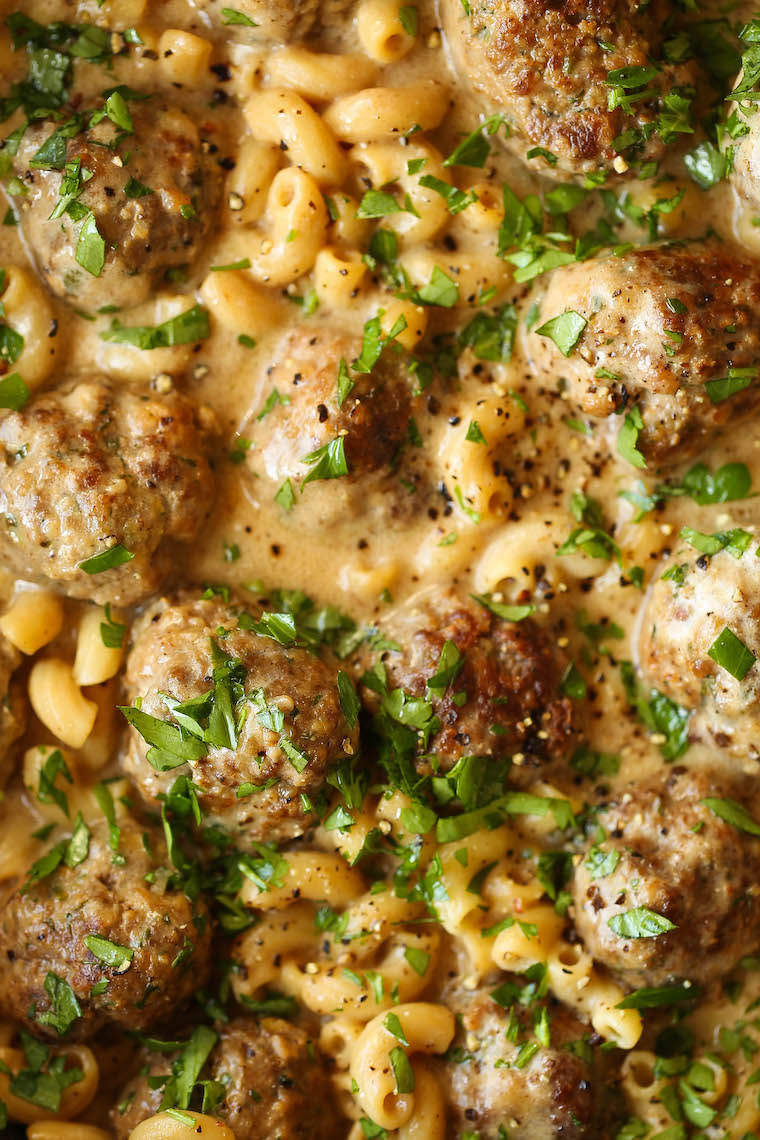 Now if elbow macaroni is not your thing, you can use ANY pasta to your liking – rotini, cavatelli, ditalini, penne – it is ALL GOOD. But I do recommend using a tube-type pasta for the sauce to sneak in.
And if you do have any leftovers (so sorry but I can't make promises on this!), they taste even better on day 2 and 3!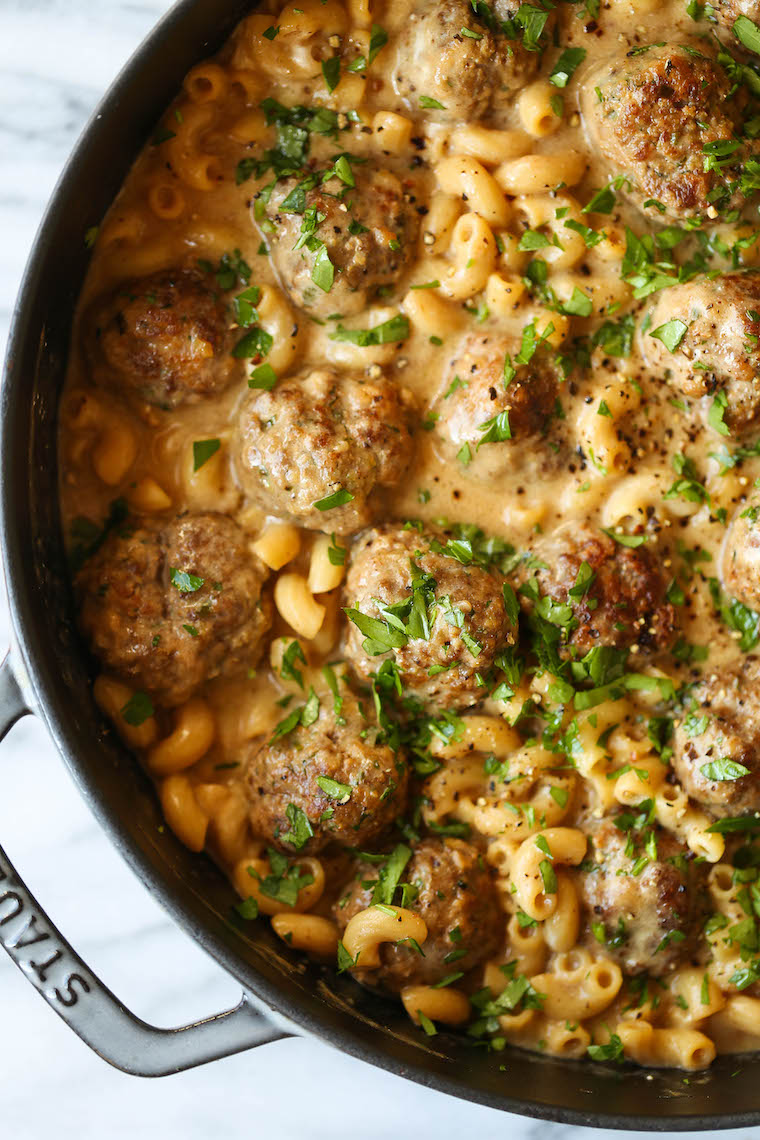 Swedish Meatball Pasta
Everyone's favorite Swedish meatballs with pasta noodles tossed…