Fall off the Bone Slow Cooker Short Ribs is a perfect hearty, satisfying, and savory dinner! Full of flavor and fork tender succulent beef, it's a meal worth coming home to.
Serve this with a side of Dad's Famous Mashed Potatoes, Mashed Cauliflower or Stick of Butter Baked Rice. You can serve the meat and sauce on top the sides to help sop up all the goodness as well.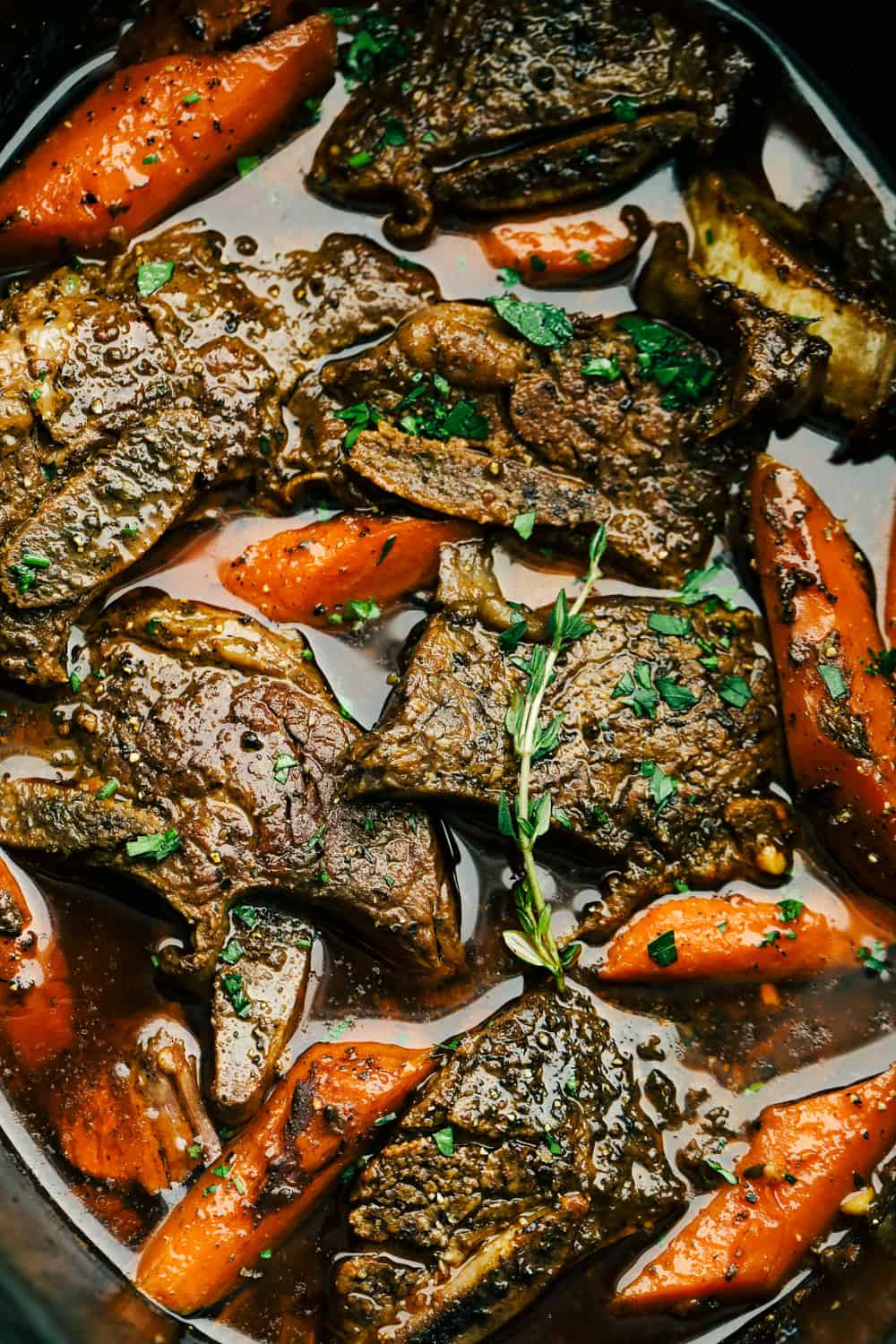 Slow Cooker Short Ribs
According to definition, short ribs are a cut of beef taken from the brisket, chuck, plate, or rib areas of beef cattle. They include a short portion of the rib bone, thus the name short rib. This cut of meat is actually pretty tough but once it reaches fork tender, it's amazing. Your whole family will love this delicious dish!
This is why beef short ribs were meant for long, slow braising at a low heat. The longer you cook them the better they become, if you try to cook them fast,…