October 27, 2020
Everyone's FAVORITE Olive Garden soup made so easily in the crockpot! Just set it and forget it!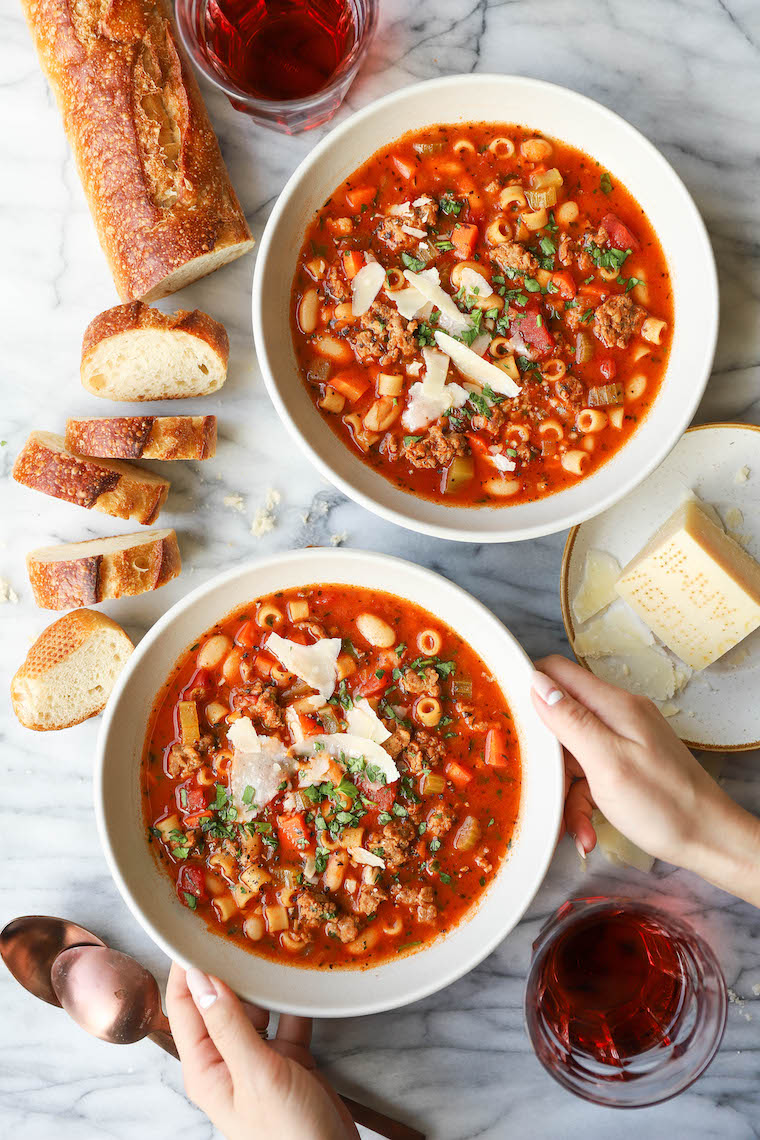 Guys, it's snowing. No joke. It has been snowing two days straight in the midwest. And yes, Cartman has his winter beanie ready to go.
That being said, you can find me by the fireplace, chunky sweaters and all, with this Olive Garden favorite.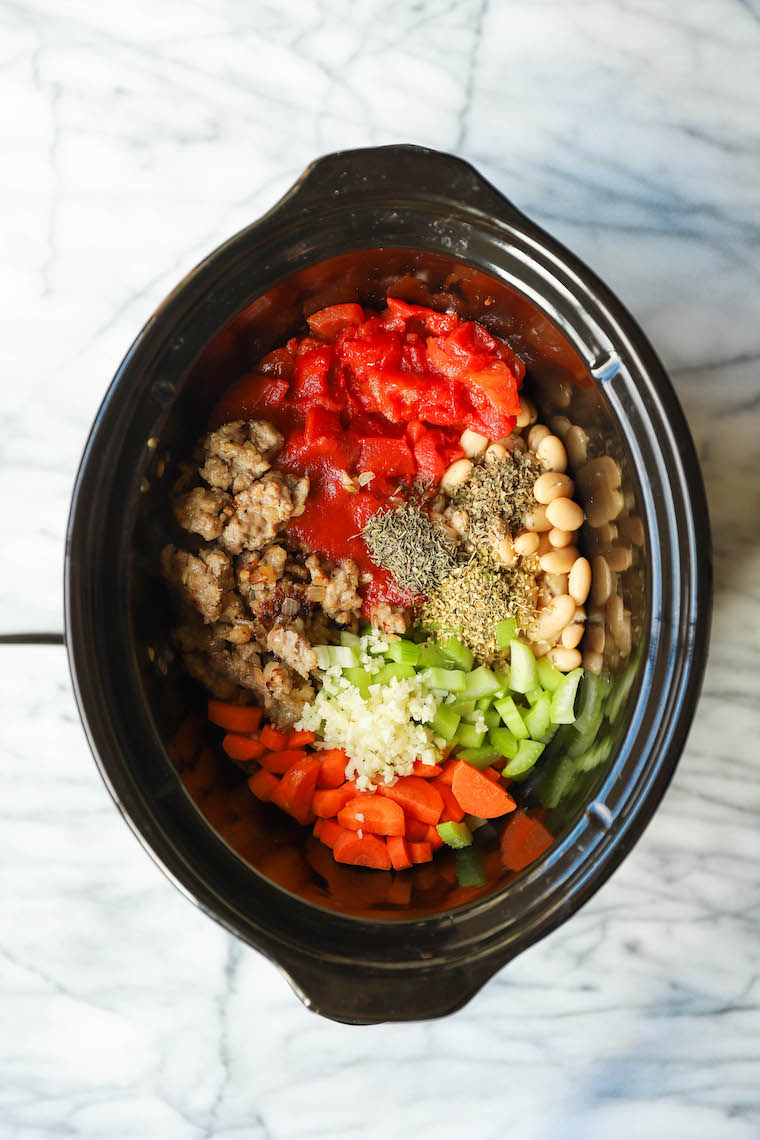 A quick and easy copycat recipe, you can throw this all in the crockpot. Extra bonus points if you have one of those saute features in your slow cooker, making this a one pot meal from start to finish.
Serve with the crustiest bread and extra shaved Parmesan on top that melts right into the warm, cozy goodness.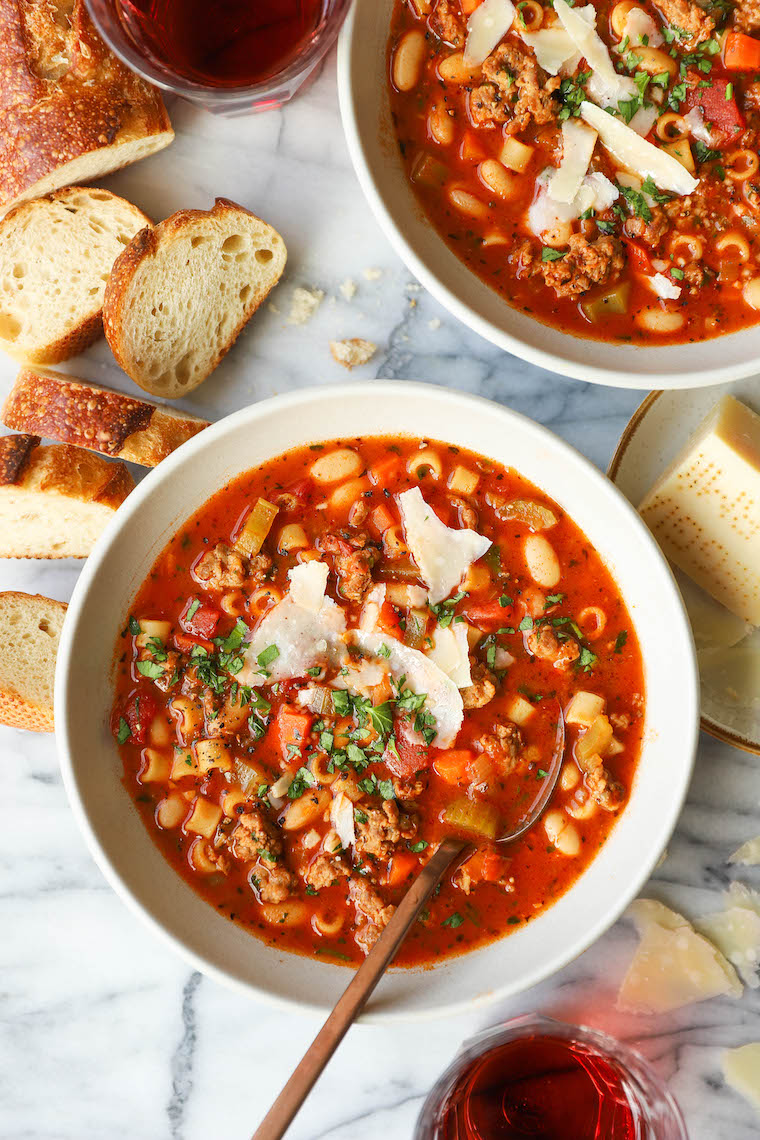 Slow Cooker Olive Garden Pasta e Fagioli
Everyone's FAVORITE Olive Garden soup made so easily in the…