Tender and juicy, this Slow Cooker Italian Beef is mouthwateringly amazing! This recipe is fork tender with a tangy zippy broth. You are going to love it!
Beef Bourguignon, Crack Chicken and Jambalaya are all slow cooker favorites that you have to add to your rotations. The slow cook just intensifies the flavors like no other!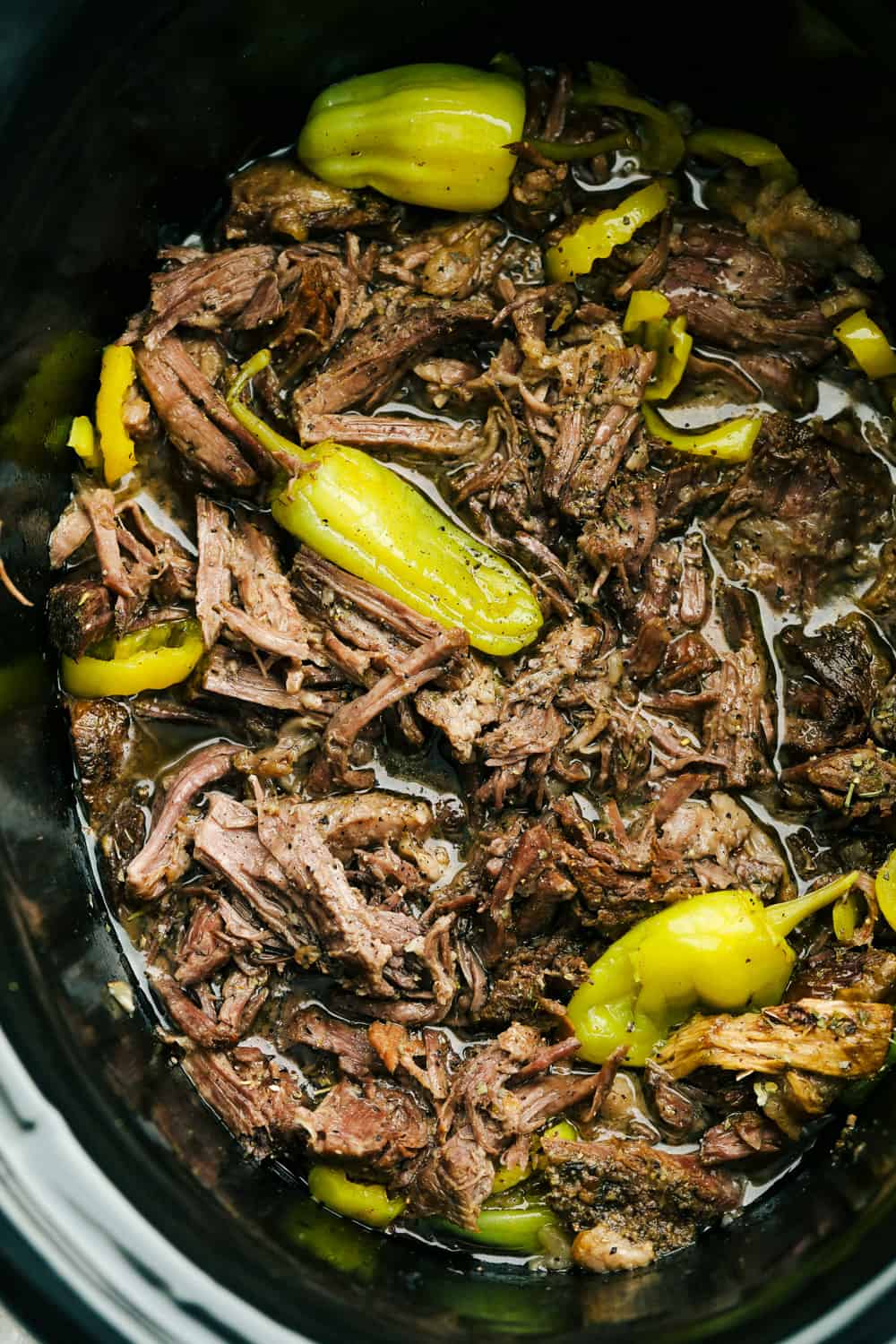 Delicious Italian Beef
You may be thinking as you look at this insanely delicious Italian beef that it looks a lot like my Mississippi Pork Roast, but these are truly different. And I'm here to tell you, that you need both in your life. This slow cooker beef is zesty, and infused with intense Italian flavor. This slow cooker Italian beef makes the best sandwiches! But don't take my word for it, you have to try it!
Slow cooker recipes are the best. I love being able to through this together and then let the slow cooker do all the work. The aroma that fills…