Slow Cooker Creamy Chicken and Broccoli over Rice is a super easy delicious meal the whole family will love!  Moist chicken and tender broccoli combine in a cheesy sauce that's absolutely divine. 
Slow Cooker meals are the best! Just put the ingredients in and let the slow cooker do the work and put a restaurant worthy meal on the table. It's perfect for busy days, lazy weekends and everything in between. Try these slow cooker dinner winners tonight. Slow Cooker Beef Bourguignon, Slow Cooker Jambalaya and the Best Slow Cooker Mongolian Beef.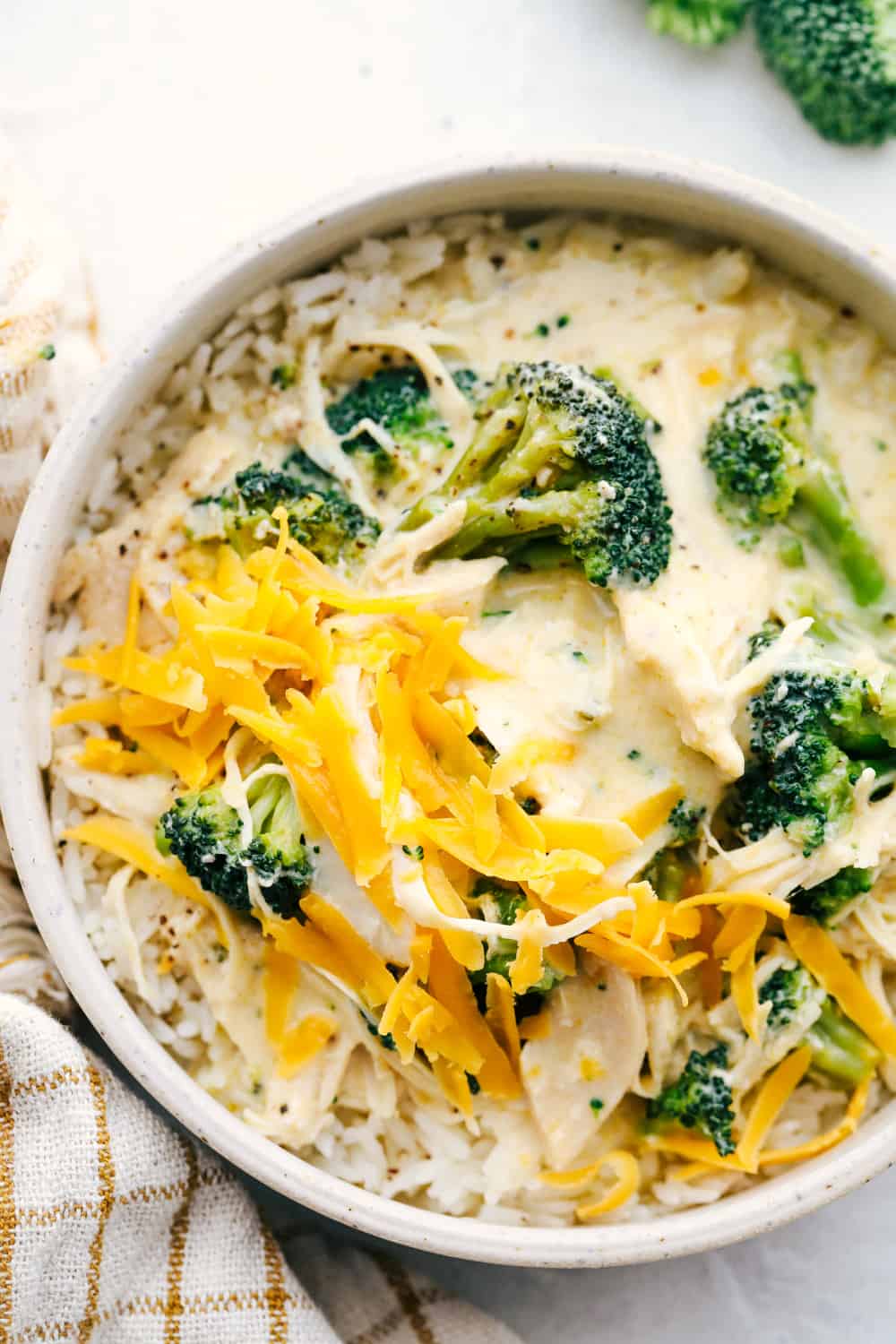 Creamy Chicken and Broccoli with Rice
Do you ever make something in the crockpot and think, wow this has been one of the best things that I have made? Yeah those thoughts came to my mind as I was eating this like a starving pregnant woman.
This is absolutely fantastic. As a food blogger, you are constantly making and trying new things….