Cincinnati Chili is a classic Midwestern recipe that slow simmers the meat sauce then served over top noodles. This chili is nothing like you have ever had before!
This fun, iconic American dish is a staple in the city of Cincinnati. Complete your meal by serving alongside a Greek Salad, a baked potato, and end the meal with some homemade funnel cakes!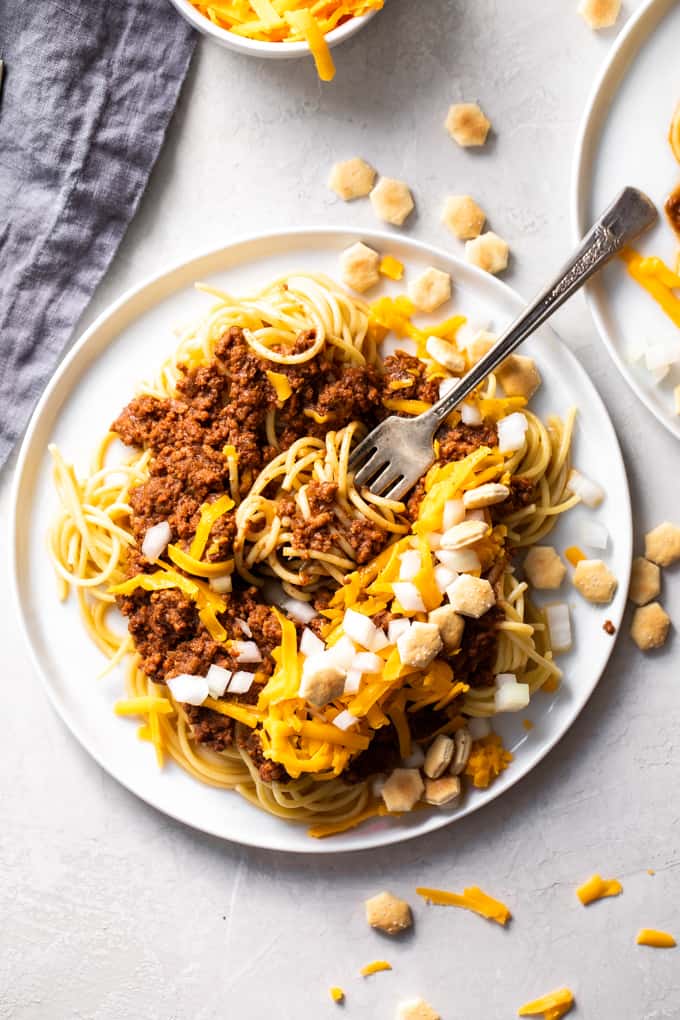 Cincinnati Chili Recipe
This chili is definitely unlike any other chili! It's a combination of so many different foods and flavors. This chili cooks up as a flavorful meat sauce that is perfect to use over noodles or to smother hot dogs with. It can be eaten in a bowl like a regular bowl of chili, but that's not it's purpose in life!
This is such a fun and unique meal that the entire family is sure to love. The best part is that everyone can choose which way they want to eat it. Beans? No beans? Onion? Cheese? You can pick…