Quick and easy, this Italian Sausage and Peppers in a skillet is a MUST try! And cooking it all in one pan makes clean up a breeze!
One pan dinners are some of the best dinners!  Quick and effortless they will become some of your favorites recipes on busy nights like this Pork Chops, Sheet Pan Chicken and Amazing Scallops.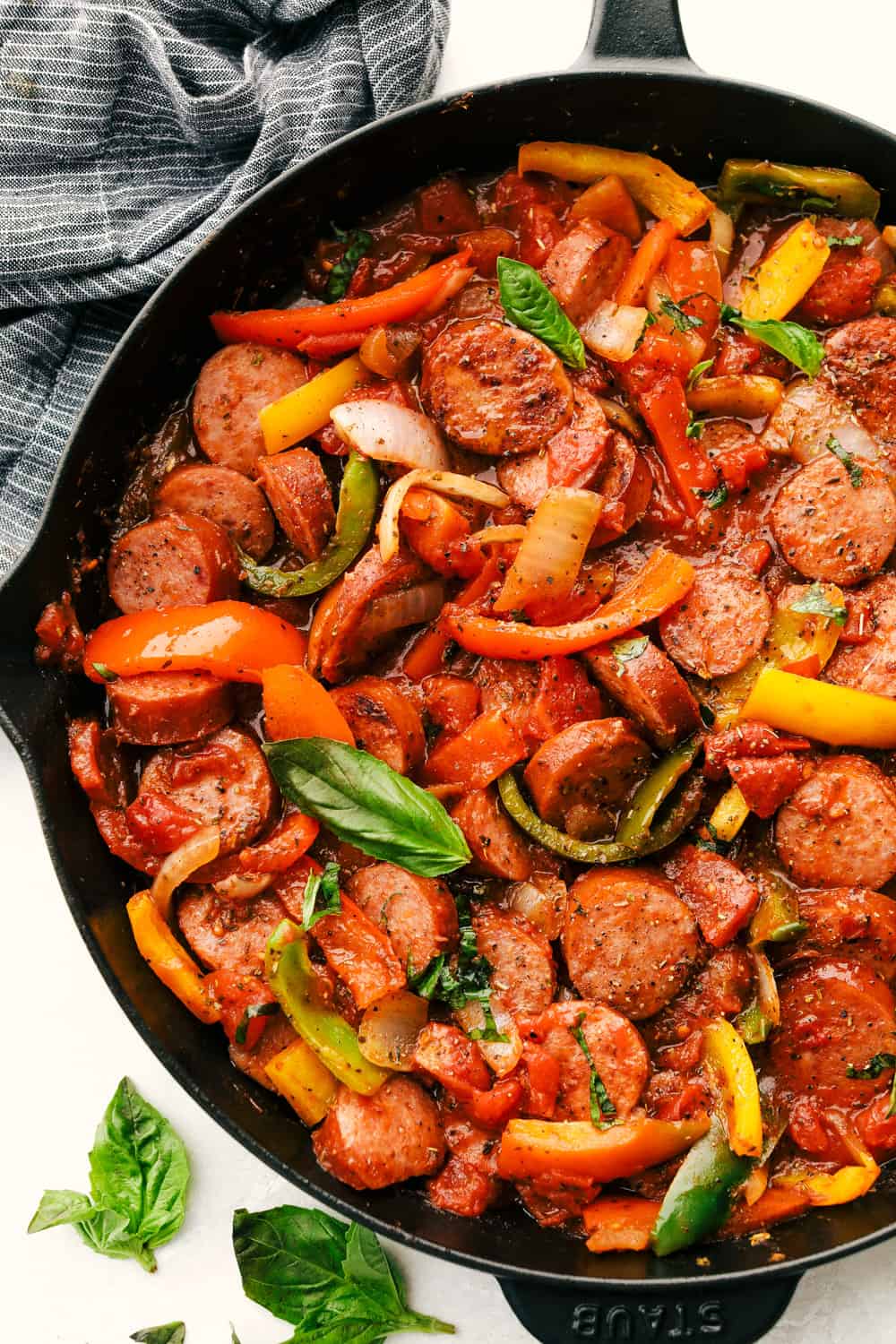 Amazing Italian Sausage and Peppers
This skillet Italian sausage and peppers is savory and a meal the whole family will love. It's one of those dishes that's appealing to both the nose with its incredible smell, and the eyes with all of its color.  When dinner looks amazing, you know it's going to taste amazing too! The sausage and peppers gives it so much flavor and texture, it's as fun to eat as it is to make.
Speaking of making, this recipe is perfect for busy weekdays or even lazy weekends. Italian sausage and peppers can be on your table ready to…