This garlic asparagus is an easy, fresh and tender side dish with bacon chopped up and sautéed together creating the perfect combination. Adding bacon enhances this delicious dish to the next level!
Everything is better with bacon! This bacon wrapped asparagus is another favorite of ours to add in the flavor combination of asparagus and bacon.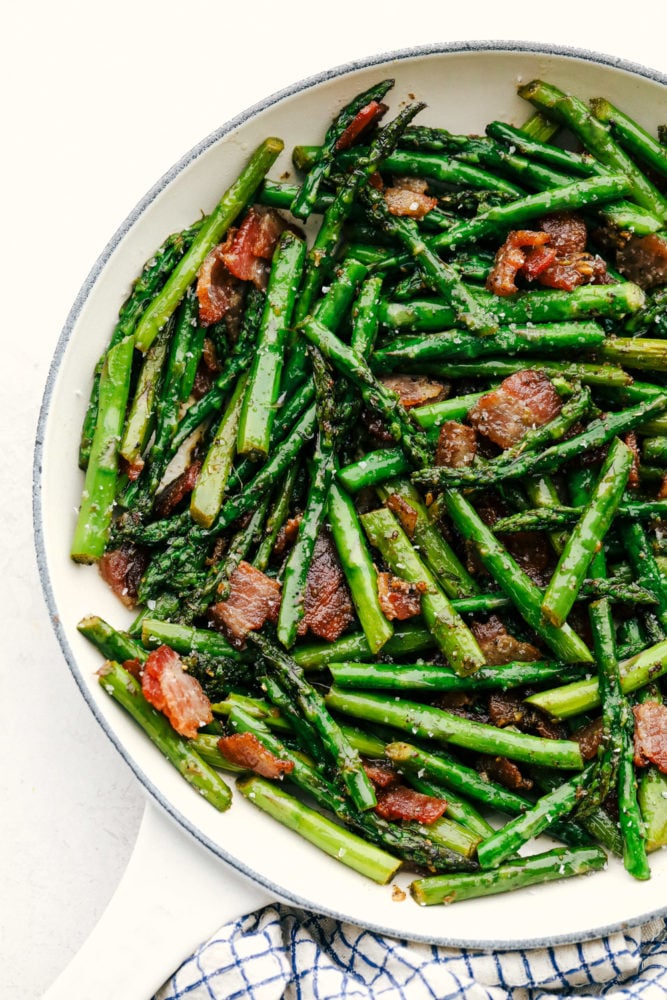 Sautéed Garlic Asparagus with Bacon
Fresh, green and crispy outside with a tender inside is the best way to enjoy asparagus. I am a fan of asparagus and try to add it whenever I can to any side dish or dinner meal that I can. Asparagus is healthy and easy to prepare. This garlic asparagus with bacon is the perfect combination of savory and sweet in one dish. It is quick, easy and amazingly delicious! The asparagus spears are fresh and flavorful with butter and garlic added to them. This side dish will be ready in less than 15 minutes!
Bacon! Who…