This breakfast frittata is filled with chunks of sausage, slices of mushrooms and sweet tomatoes making this a breakfast everyone will love. So simple to make and full of so much flavor!
Frittatas are so fun to make and are filling for a nice breakfast or brunch meal. Followers have loved my ham and cheddar zucchini frittata that is just as filling and delicious to enjoy in the morning.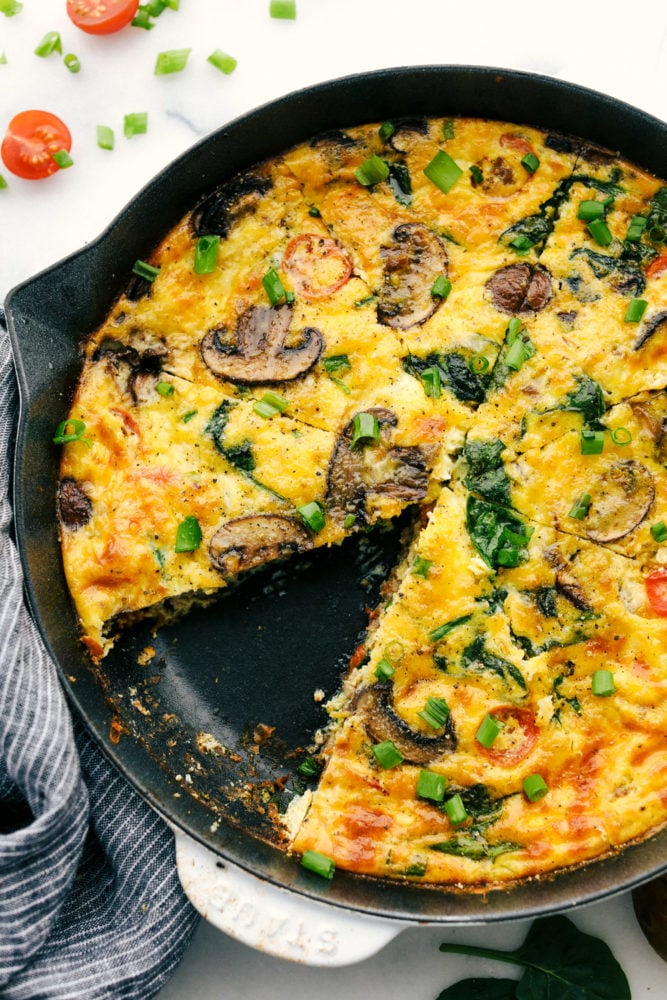 Sausage and Mushroom Frittata
Breakfast just got better with this sausage and mushroom frittata. There are so many variations to make a frittata and I have to say this has the perfect blend of savory and delicious with a filling comfort. It is one of our family favorite breakfasts or even enjoy for a later brunch. A frittata is so easy to make and tastes even better served warm. Add some fruit to the side and you have a complete meal.
Healthy and delicious sausage and mushroom frittata is one of the…