May 4, 2020
This is truly the only way to prepare asparagus! Roasted perfectly until crisp-tender and served with a refreshing tarragon vinaigrette, soft-boiled eggs and freshly shaved Parmesan.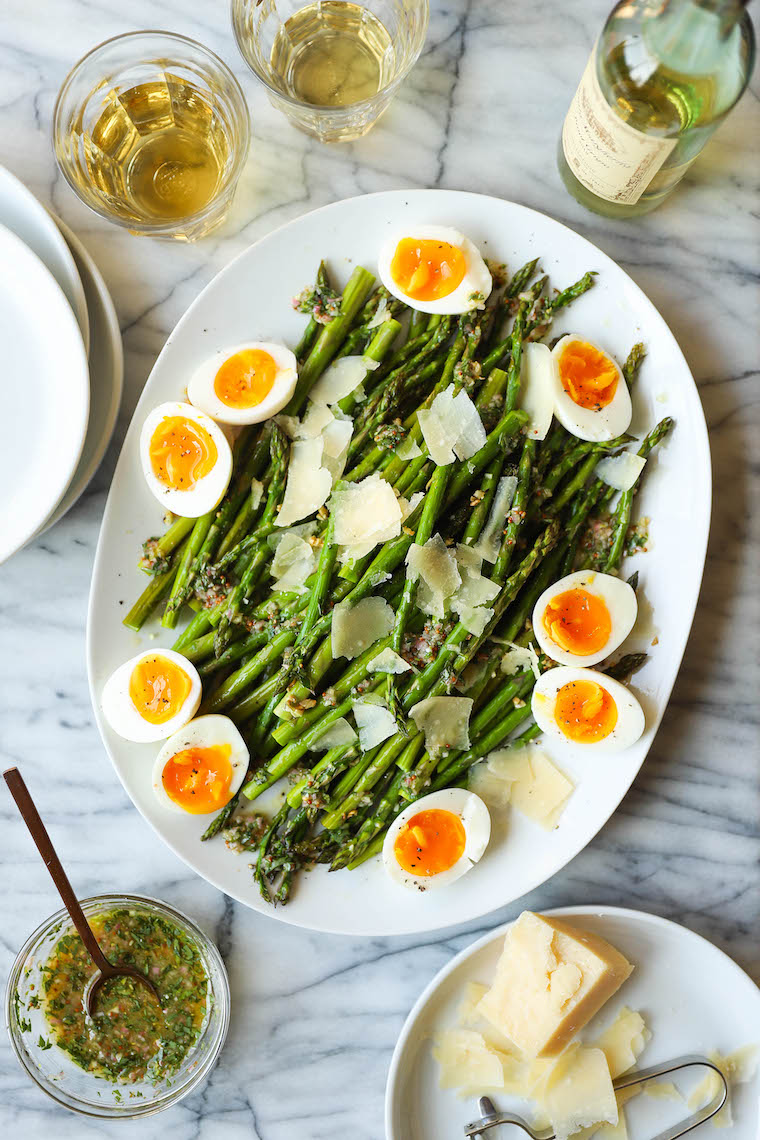 Our Spring doesn't feel exactly like spring time just yet here in Chicago. It's cold – like 35 degrees, still wearing Uggs, a parka, and a beanie/gloves type cold.
But that's okay. I was able to find the most beautiful asparagus so I've been making this on repeat, forcing Spring into our homes. Sometimes I roast them but I also throw the asparagus right onto a grill and it is absolutely fantastic.
The asparagus cooks through very, very fast so make sure you have your refreshing tarragon vinaigrette and shaved Parmesan ready to go (fresh tarragon is ideal but dried also works).
For your eggs, you can soft-boil them on the stovetop or use the IP version. I tend to use the latter since…