This Rice Pilaf is the easiest rice dish you can make! The rice is cooked in stock with sauteed vegetables and herbs. This flavorful dish is perfect for your holiday table.
This dish is perfect even for beginners and packed with flavor, just like my Chicken and Rice Soup or Chicken Fried Rice.
If you are familiar with the boxed rice pilaf, like Rice-O-Roni, then you will love this homemade version. You may be surprised how easy it is to make it from scratch. It's a simple side dish but add chicken or ham and you can turn it into a meal. Perfect if you have Thanksgiving leftovers!
Ingredients:
rice: white, long-grain
butter
oil
vegetables: onion, celery and carrot
herbs: rosemary and thyme
stock: vegetable or chicken
salt and pepper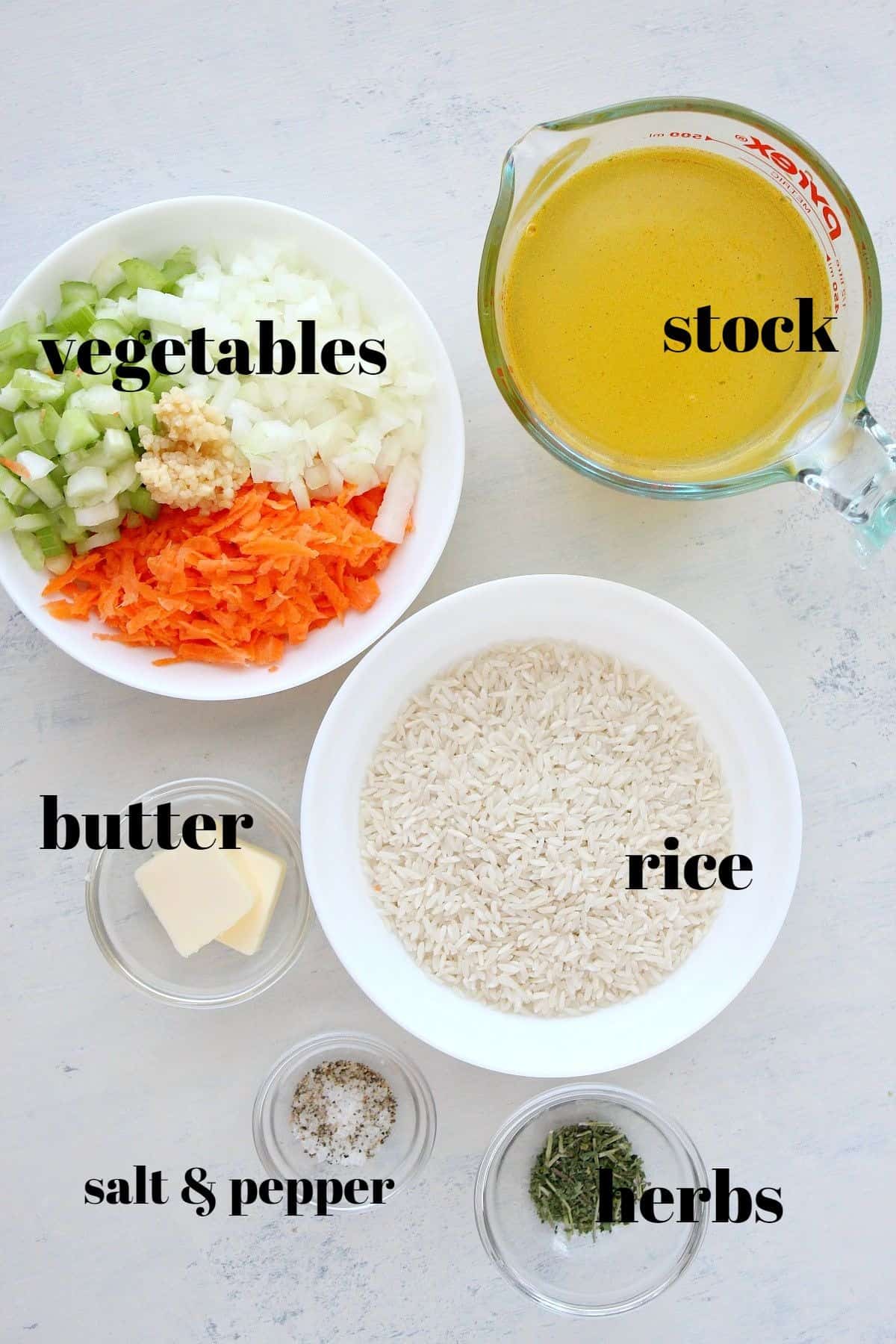 How to make Rice Pilaf?
Start by preparing the vegetables. Finely dice onion, celery and shred the carrots.
Melt one tablespoon of butter in a deep…