Rhubarb Muffins are fluffy, tender, and have just the right amount of sweetness which pairs beautifully with the tart rhubarb. These one bowl muffins are the perfect addition to breakfast or brunch this spring!
One of the best things about spring is the fresh produce, especially seasonal ones like rhubarb. These muffins are a yummy way to enjoy this spring vegetable. If you are looking for more muffin recipes, try Blueberry Oatmeal Muffins, Apple Crumb Muffins, and Banana Poppy Seed Muffins.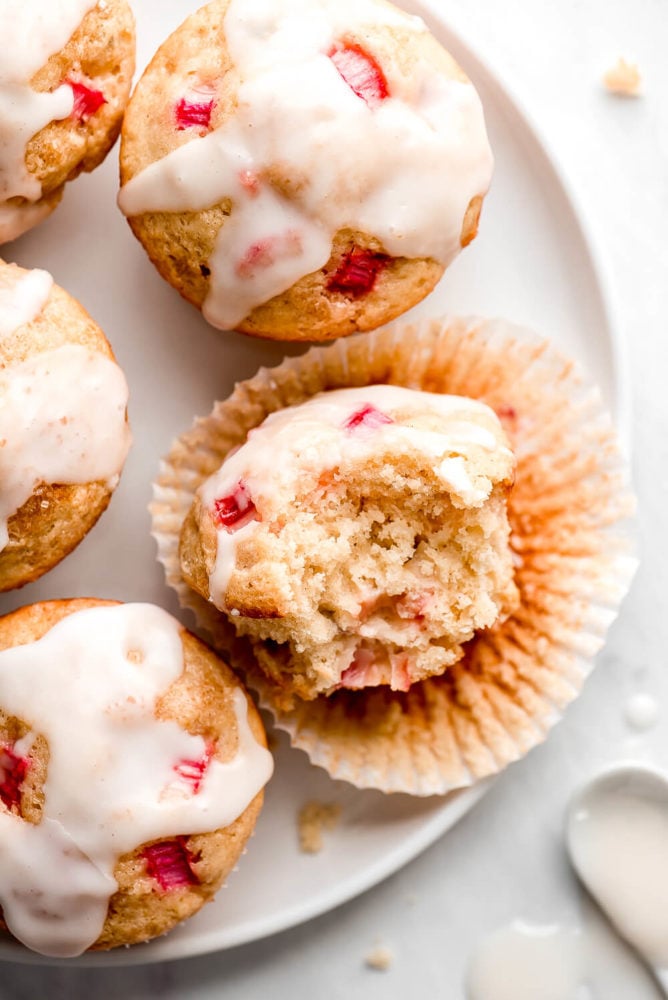 Rhubarb Muffins
Muffins are one of the best easy breakfast treats! They're slightly sweet, have that delicious muffin top crust that everyone loves, and are a little denser than a cupcake but still have a soft and tender crumb. These Rhubarb Muffins have all that plus delicious pieces of tart rhubarb and a sweet simple glaze.
You're going to love rhubarb in these muffins as much as you love it…