Chocolate Covered Pretzels are fast, easy and delicious! A perfect sweet and salty treat that's perfect for parties, holidays or any special occasion.
Add pretzels to a dish for a sweet and salty combination! The salty crunch adds to this Chicken dish is divine along with this Strawberry and Raspberry salad version too!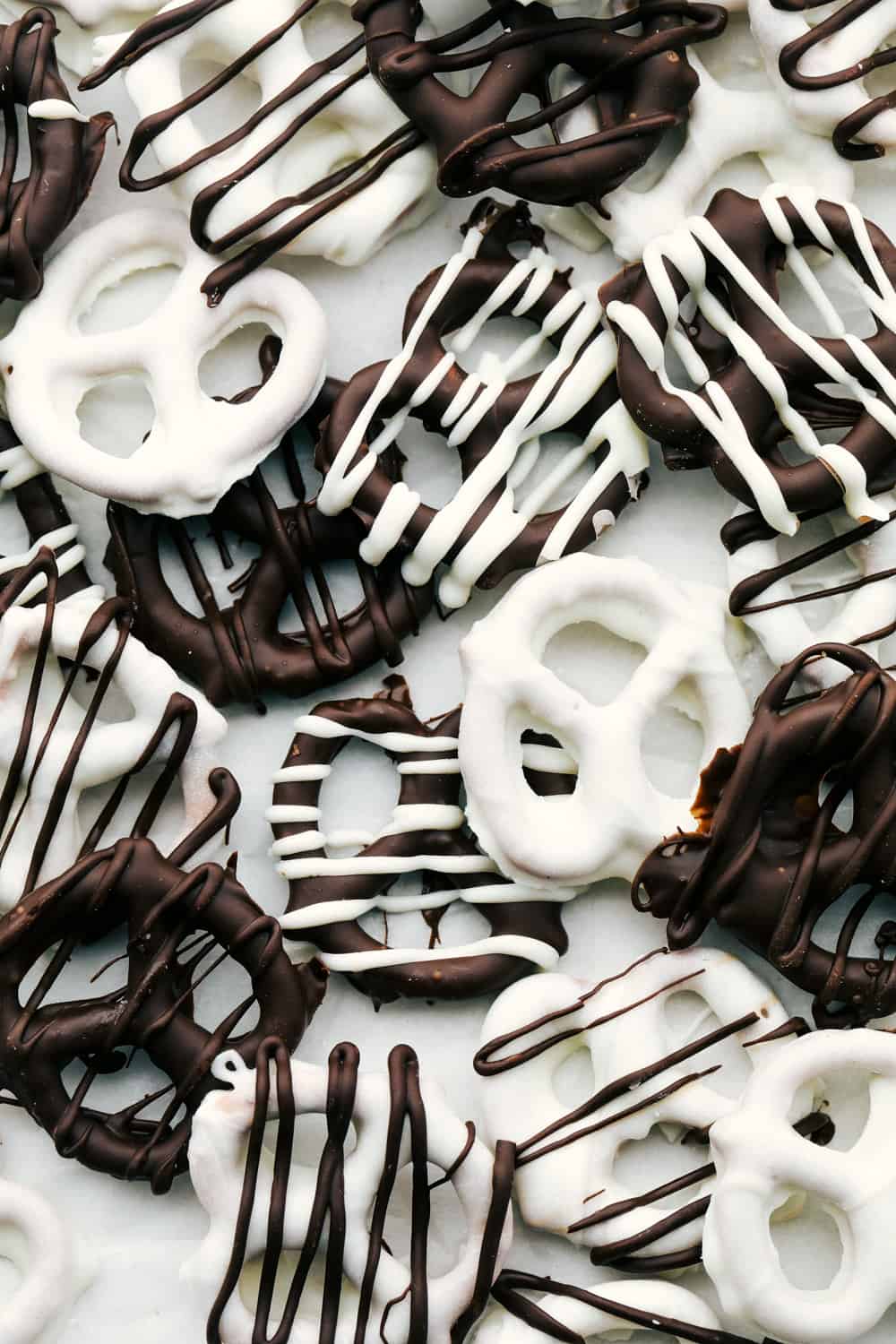 Easy Chocolate Covered Pretzels
Every now and then we all need a sweet treat that looks beautiful and tastes amazing, but we need it to be easy and simple. This is the recipe for you! With no more than two essential ingredients, you can have a favorite treat ready in no time, and it's a sweet treat everyone is going to love.
The sweet richness of the chocolate and the salty crunch of the pretzel is a match made in heaven. These chocolate pretzels are the perfect addition to any party, special occasion or just because you want them. This is a fun recipe to get…