Lemon curd is a perfect combination of sweet and tangy with a smooth creamy texture. This lemony goodness comes together in a matter of minutes!
Lemon is bright and yellow that brings out a ray of sunshine when making this curd. Other lemon recipes that bring out that pop of color that I love is this lemon berry trifle, no bake lemon pie and perfect lemon bars.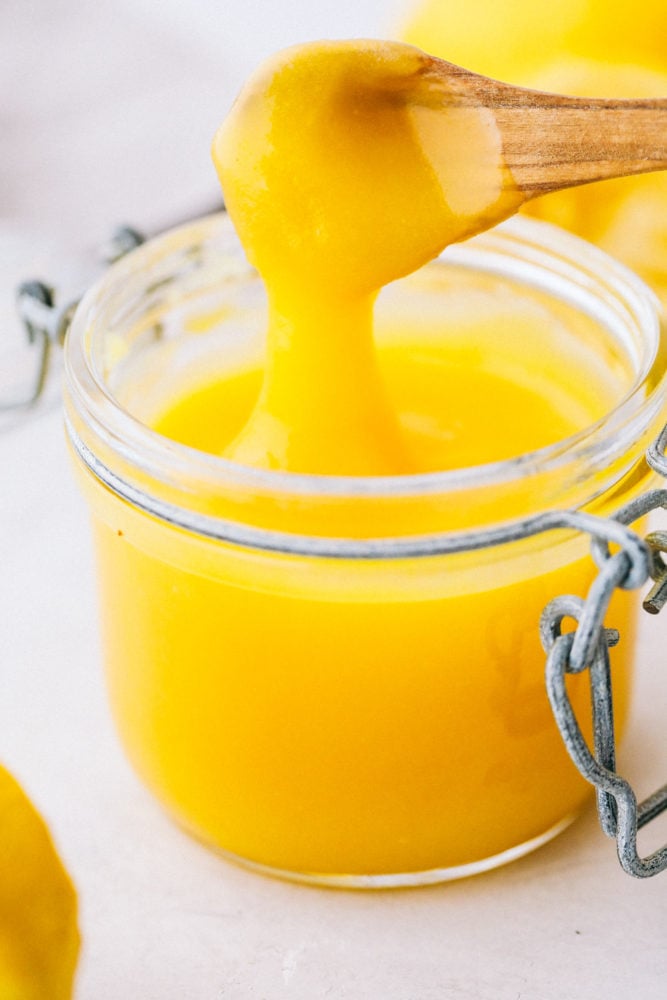 Perfect Lemon Curd
Seriously the best lemon curd ever! I love the flavor combination with the fresh lemon juice and added sweetness with the sugar. The lemon zest just adds another touch to make this even more flavorful. All I need is a spoon and can eat this like ice cream, it is that good!
When I was making this delicious lemon curd I knew it was going to be a hit. Simple ingredients and easy to make! I couldn't believe the pop of flavor and even the color of yellow is beautifully presented in the jar. This is perfect for…