Garlic roasted chicken with vegetables is a whole chicken rubbed with an herb butter then stuffed with a mixture of seasonings. Roasted in a large skillet combined with fresh, flavorful vegetables!
This combination is perfect for any dinner time meal! If you love your instant pot, you can also make this roast chicken recipe in less time.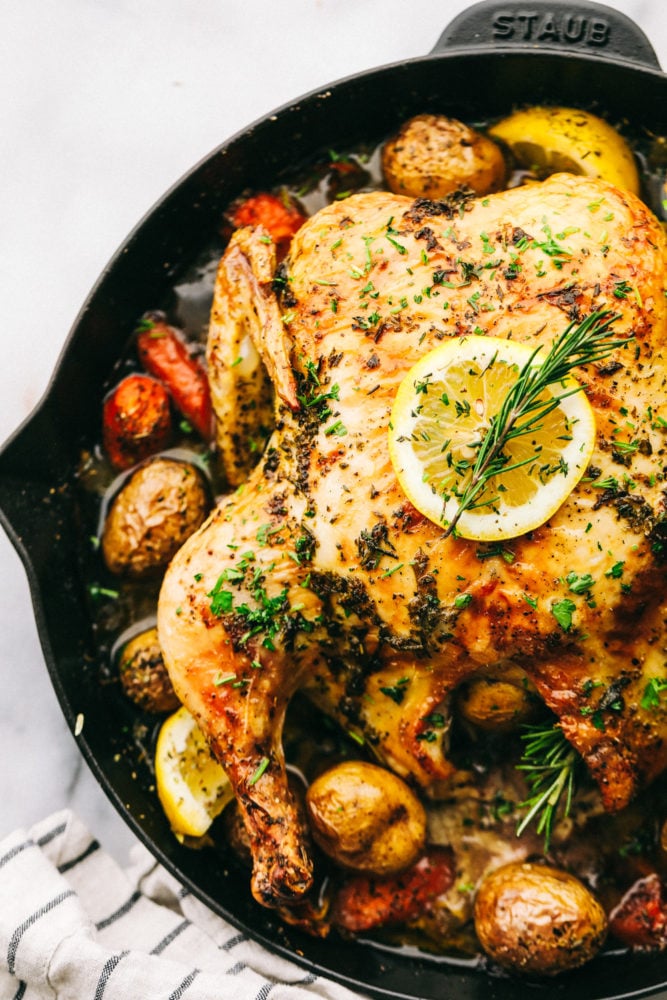 Garlic Roasted Chicken with Vegetables
The perfect combination of chicken with vegetables is just what every family loves at dinner time. It is big enough to feed a large family or nice to have the extra left overs to make sandwiches or more meals throughout the week. Garlic roasted chicken with vegetables is a tender and savory meal that is comforting and delicious all in one! The chicken is stuffed with rosemary, onion and lemon. Together they create a tender chicken with juicy meat.
Herb butter is made by mixing together herbs and garlic…