Perfect Air Fryer Sweet Potato Fries are crispy outside and tender inside. Lightly seasoned and golden, they are a delicious addition to any meal. These are a healthy way to indulge  without the guilt. Pair them with your favorite dipping sauce and your side dish is done!
If you're not the air fryer bandwagon it's time! They just make everything taste so much better it seems like! Try Perfect Air Fryer Steak with Garlic Herb Butter, Brown Sugar Garlic Air Fryer Salmon and 10 min Air Fryer Shrimp for starters.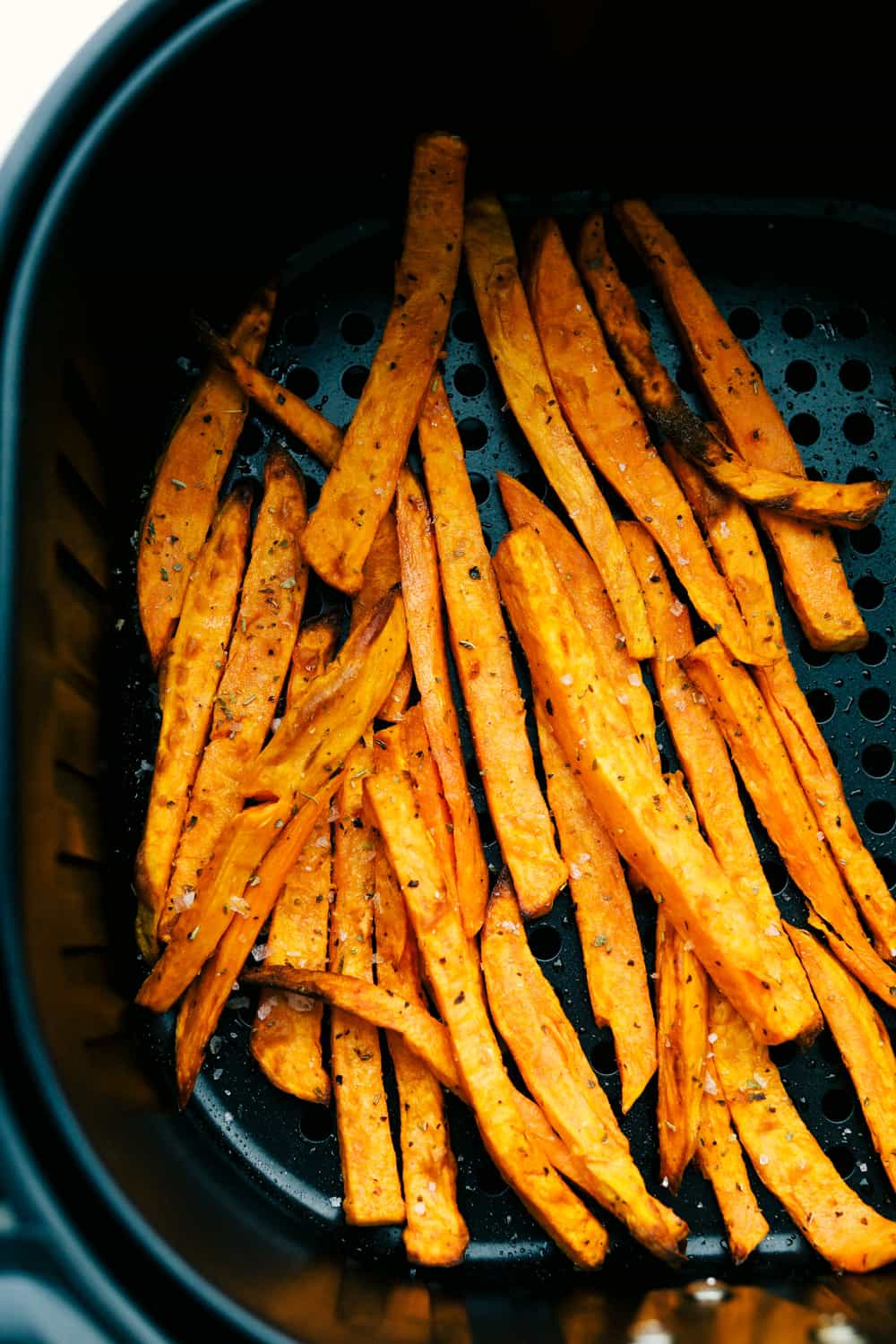 Sweet Potato Fries
These are so good. The air fryer will give the potatoes a nice crisp outside and the inside will remain soft and scrumptious. Seasoned to just to taste they'll go with just about anything.
Full of vitamins and fiber, sweet potatoes are a healthy way to satisfy your French fry cravings. Making them in the air fryer even makes it even better.
Sweet…