Loaded with all kinds of nutrients and super friendly to the environment, Hemp Milk is probably the best non-dairy milk alternative you could go for. Plus, it only takes 2 ingredients and 1 minute of your time to make… Wins all around!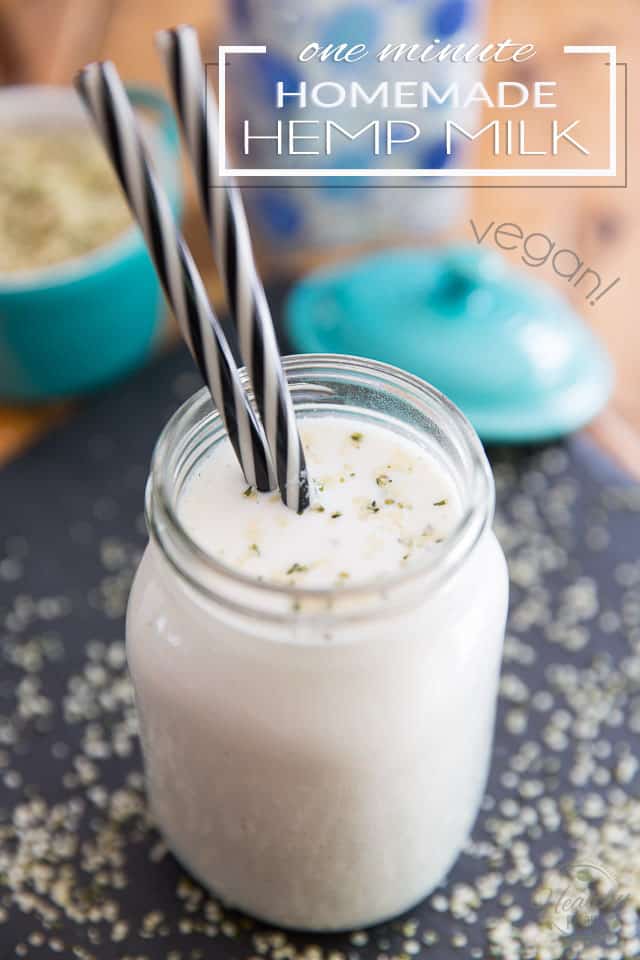 After discovering how crazy easy — and waste-free — it was to make cashew milk at home, I was completely and utterly sold on it and thought for sure that I could never find another solution that would beat that.
Until I [once again] did… This homemade hemp milk beats that cashew milk AND my zero waste oat milk hands down, as well as any other non-dairy milk alternative there is out there, I'm certain of it!
Sure, I mean, cashew milk tastes incredibly delicious and is also crazy easy to make. But, I'm not so sure about how ethical mass cashew production actually is, or what its impact on the environment is for that matter. Plus, while…