Utterly perfect fork tender, melt in your mouth pot roast, with delicate potatoes, sweet carrots, sits in a perfectly seasoned broth. This recipe is super simple but will make you feel like you've spent all day cooking.
Make a balanced meal with a nice fresh garden salad and some homemade rolls. Perfect Soft and Buttery Rolls or Copycat Texas Roadhouse Rolls should do the trick.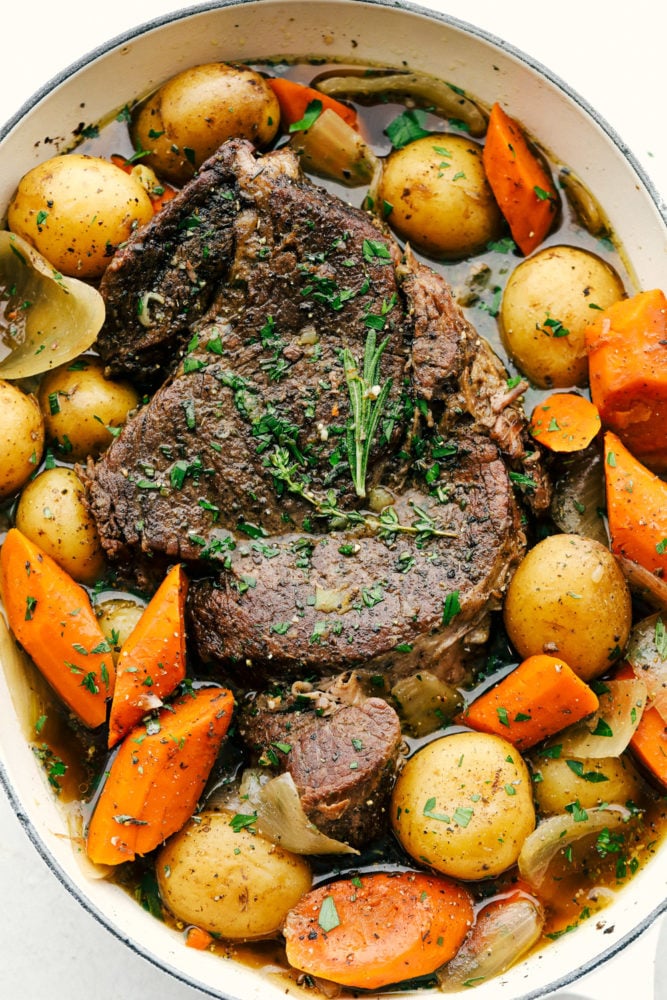 Melt in Your Mouth Pot Roast
Not only is this melt in your mouth Pot Roast a quintessential Sunday meal, it's also perfect for company, or a special occasion because it's just so easy. Prep it, throw it all together and at the end of the day you have a perfect sit down dinner hearty enough to fill any appetite. Generously seasoned meat, coupled with onions and vegetables surrounded by a savory broth is just so heavenly.
One of the best things about this roast is that it's almost better the next day….