November 4, 2020
Cheesy baked ziti with the easiest homemade meatballs. Quick to prepare and so so good. Comfort food at its best here!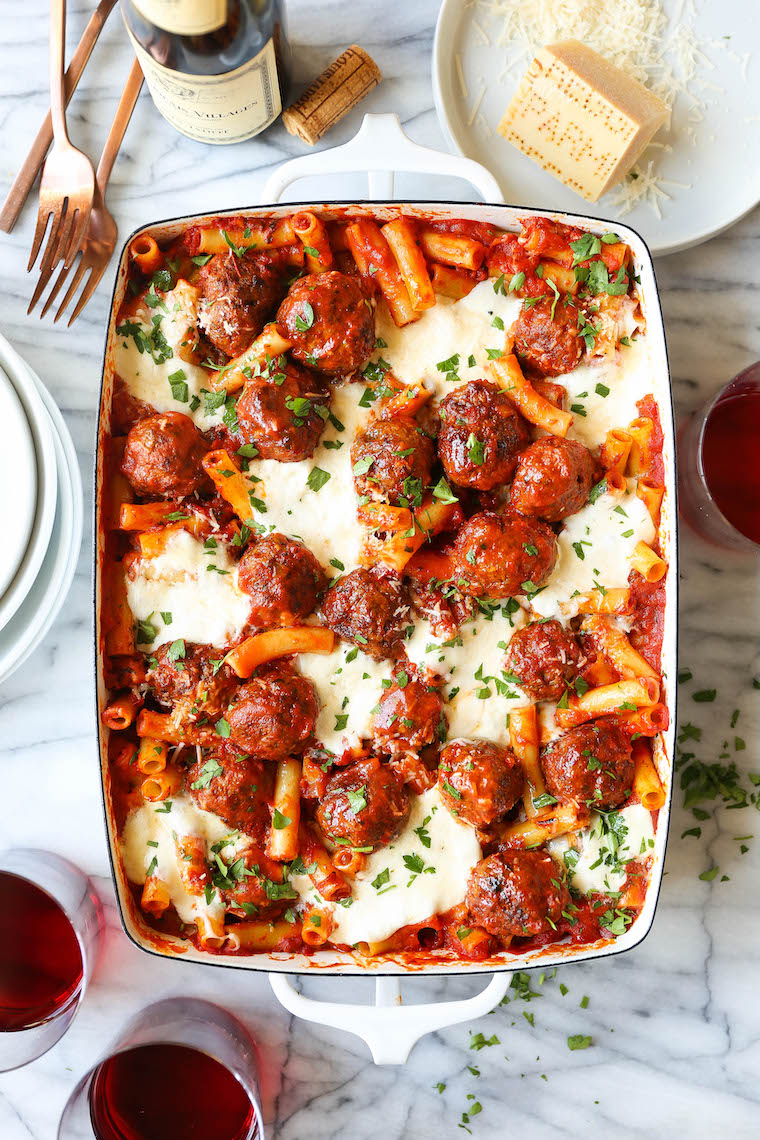 Baked ziti. My all-time favorite kind of comfort food.
Except, I couldn't just leave it like that. No, I couldn't. I threw in some homemade meatballs and topped this entire bad boy with burrata cheese before baking it to absolute cheesy, melted perfection.
I personally prefer burrata here but if it's not your jam, mozzarella would be a great substitute. And if you are short on time, you can absolutely substitute store-bought meatballs. (Side note: I highly recommend Trader Joe's party size mini meatballs – they are so so good and a guilty pleasure of mine).
Serve with the remaining red wine, crusty bread, and a binge-worthy Netflix show. I recently finished Virgin River in 1.5 days and cannot wait for the second…