These Lyonnaise Potatoes are parboiled, then pan-fried in butter with onions until crispy. The best French potato side dish since fries!
Serve this dish with my French Onion Roasted Chicken or the Chicken Francese. They pair so well!
Leave it to the French to make the best potato dish! And I am not talking about fries. No, these pan-fried Lyonnaise potatoes are absolutely incredible. Named after the French city, Lyon, these potatoes are cooked in boiling water for 2 minutes, then fried in butter in a pan. There are a few steps to this recipe but the final result is absolutely worth it!
Ingredients:
potatoes: I used Russet; you want starchy potatoes for this recipe
onion: I used yellow onion
garlic: fresh minced, do not use powder
butter: unsalted
oil: vegetable is preferred here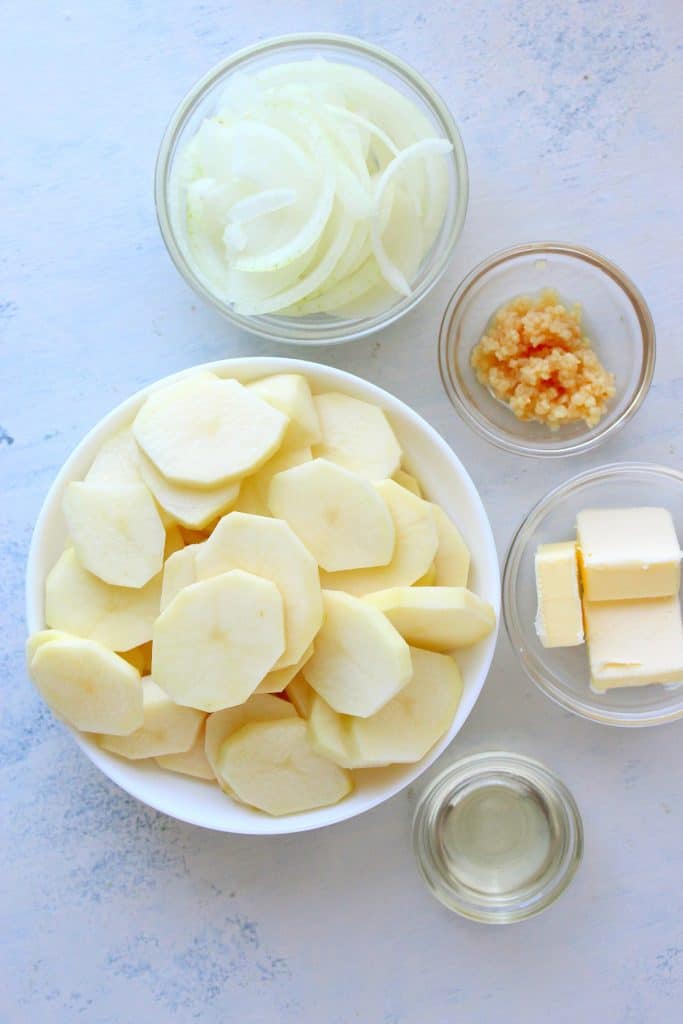 How to make Lyonnaise Potatoes?
Start by peeling potatoes. Slice them into 1/8 to 1/4 thick…