This Lemon Garlic Shrimp Scampi Recipe is a delicious 30 minute meal that cooks in a buttery, lemon garlic sauce and is breaded with a parmesan bread crumb topping. Combined, this meal is irresistible! A true restaurant quality meal right at home!
If you love shrimp then Sticky Honey Garlic Butter Shrimp, Lemon Garlic Parmesan Shrimp Pasta or Baked Coconut Shrimp are some of my go-to recipes for you to try!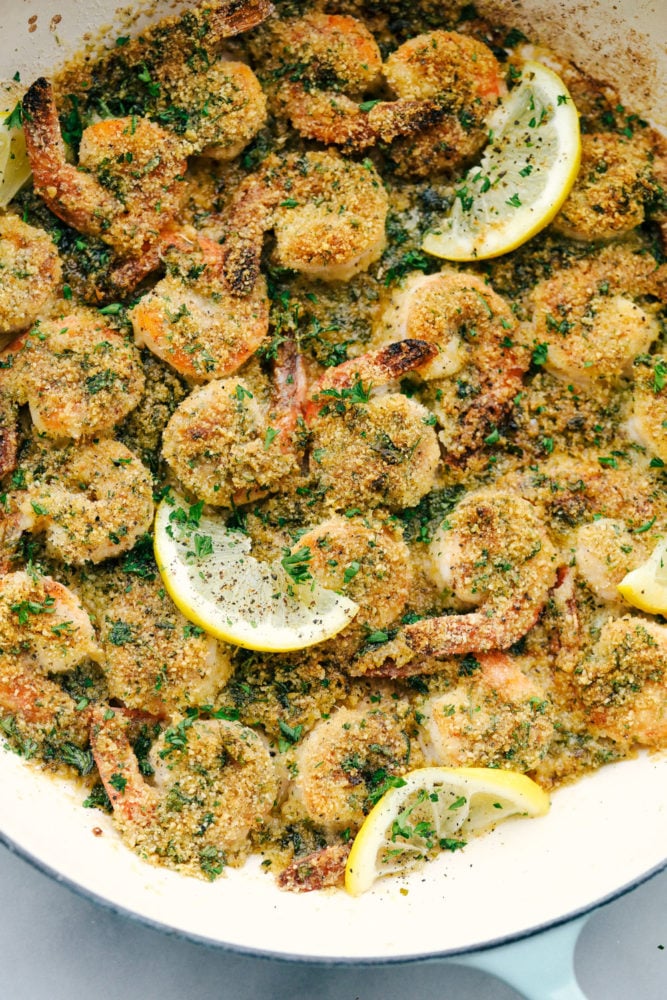 Lemon Garlic Shrimp Scampi
So, here is a little known fact about me. I do not like shrimp. Like at all. But, I really have never given it a chance.  My hubby on the other hand loves shrimp. He is always asking me to make shrimp for dinner. So, I usually compromise and make shrimp a couple of times a month. It has worked out for both of us!
Shrimp scampi is such a classic and delicious meal, so I decided to give it a go.  Well, let me tell you, I LOVED this meal!  It starts…