This Leftover Turkey Soup with rice and fresh vegetables is easy to make and full of flavor. The easiest way to use up your Thanksgiving leftovers!
After a whole day of cooking the Thanksgiving feast, it is nice to know we will have leftovers that I can use to make simple dinners for days. Like this Leftover Turkey Soup with Rice. It's delicious and comforting! This soup is a family favorite around here, especially with our kids. We like a break from noodles once in a while, but feel free to use wide egg noodles in this recipe, in place of rice.
Ingredients:
leftover turkey meat: I used a mix of white and dark
butter
olive oil
vegetables: carrots, celery, onion, garlic
stock: I used my turkey stock made from the leftover carcass
herbs: thyme, rosemary
rice: I used white long grain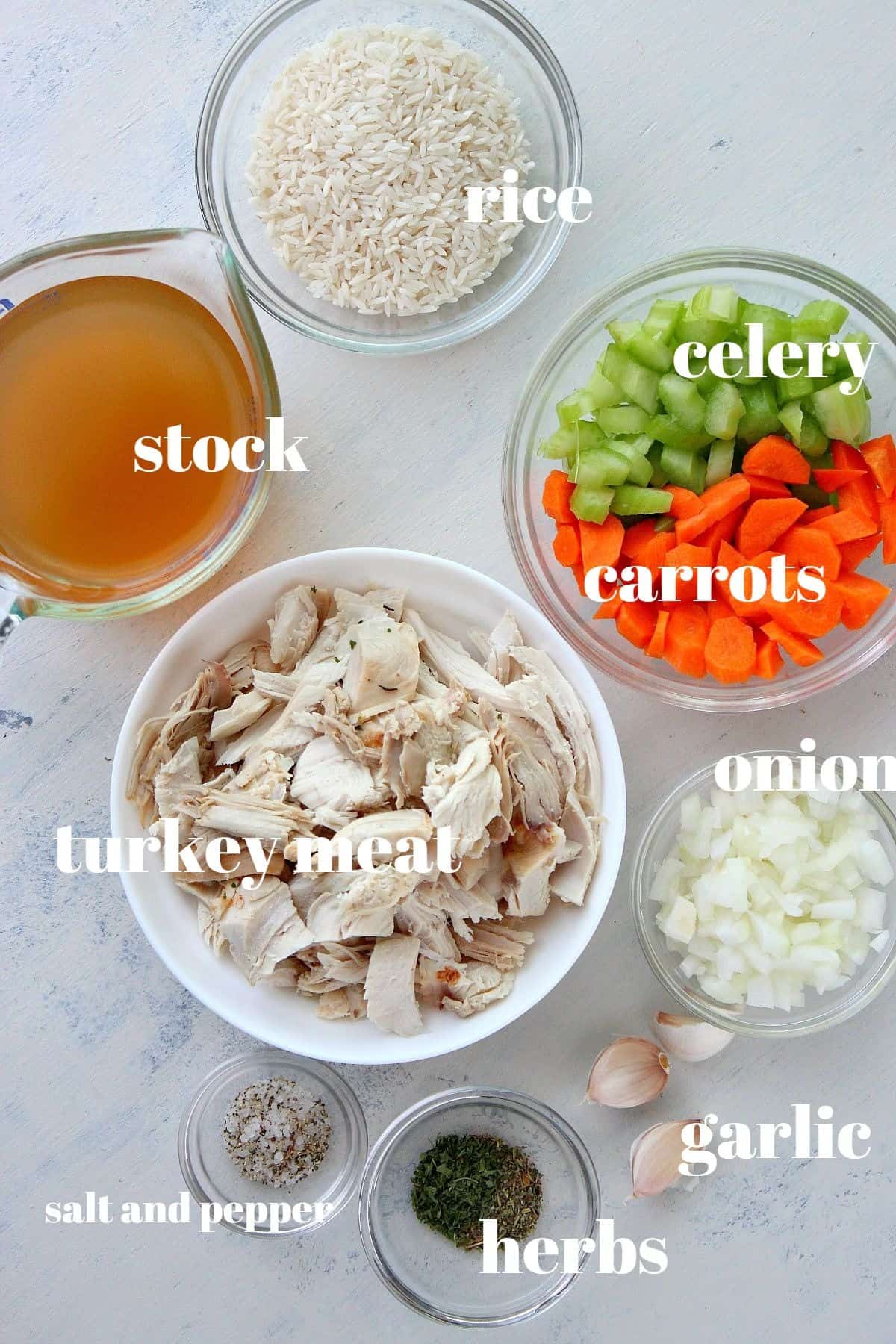 How to make Leftover Turkey Soup?
Start by chopping vegetables.
Heat up oil in a soup pot.
Add…