March 9, 2020
Juicy, flavorful c! Serve with your choice of grain/rice and desired toppings!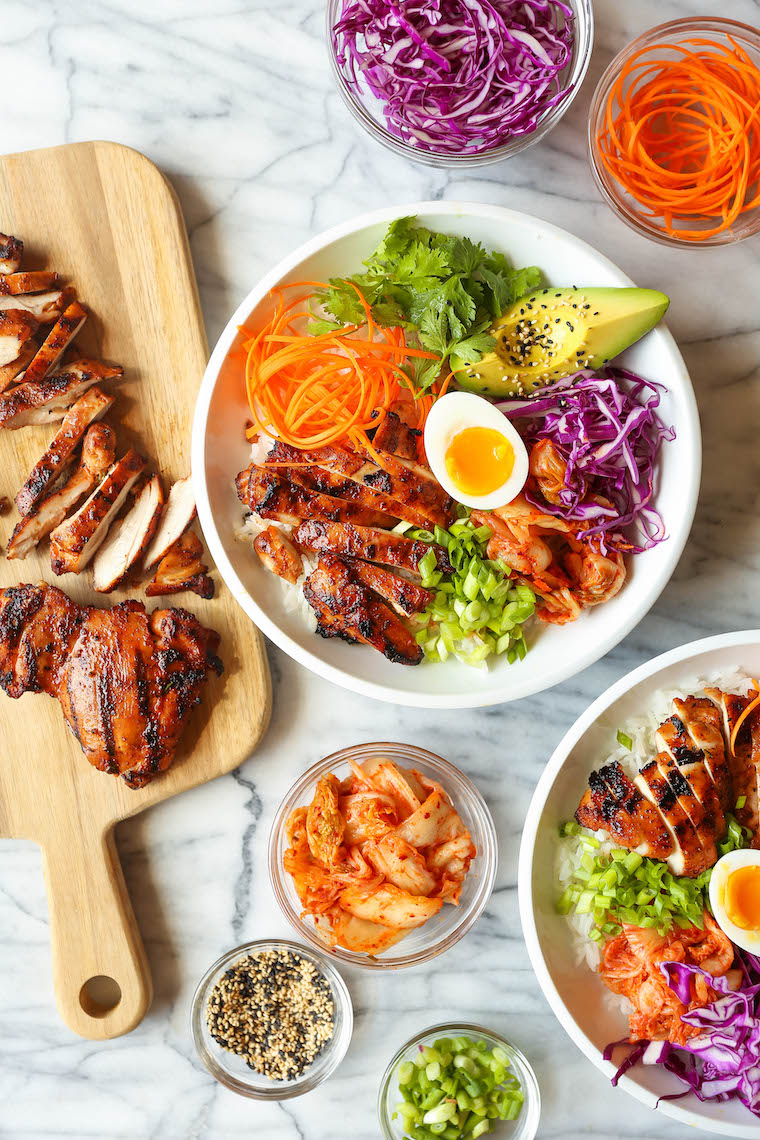 I love love love a good grain bowl. It has protein and tons of veggies, not to mention, it's perfectly hearty and filling. So I made another Korean bowl version (hello, I'll take any excuse to have caramelized kimchi!).
Now this one has jasmine rice as the base (but you can use any grain of your choice -farro, quinoa, wild rice, brown rice, etc.) with my favorite Korean chicken marinade using boneless, skinless chicken thighs (chicken breasts can be substituted). Marinate for at least 2 hours and throw right onto the grill, or a cast iron grill pan will also do the trick.
Serve with your choice of base and desired toppings – caramelized kimchi (my favorite!), shredded cabbage, carrots, avocado, cilantro and a soft-boiled egg (you can…