Air Fryer Pork Chops are the best pork chops ever! With a golden seasoned crust and fork tender juicy insides, it is makes these the perfect pork chops.
Pork Chops are simple to make like these Smothered Pork Chops, Easy Crockpot and Cast Iron Skillet pork chop recipes. Add them to these impeccable Air Fryer Pork Chops and you will always have pork chops that impress!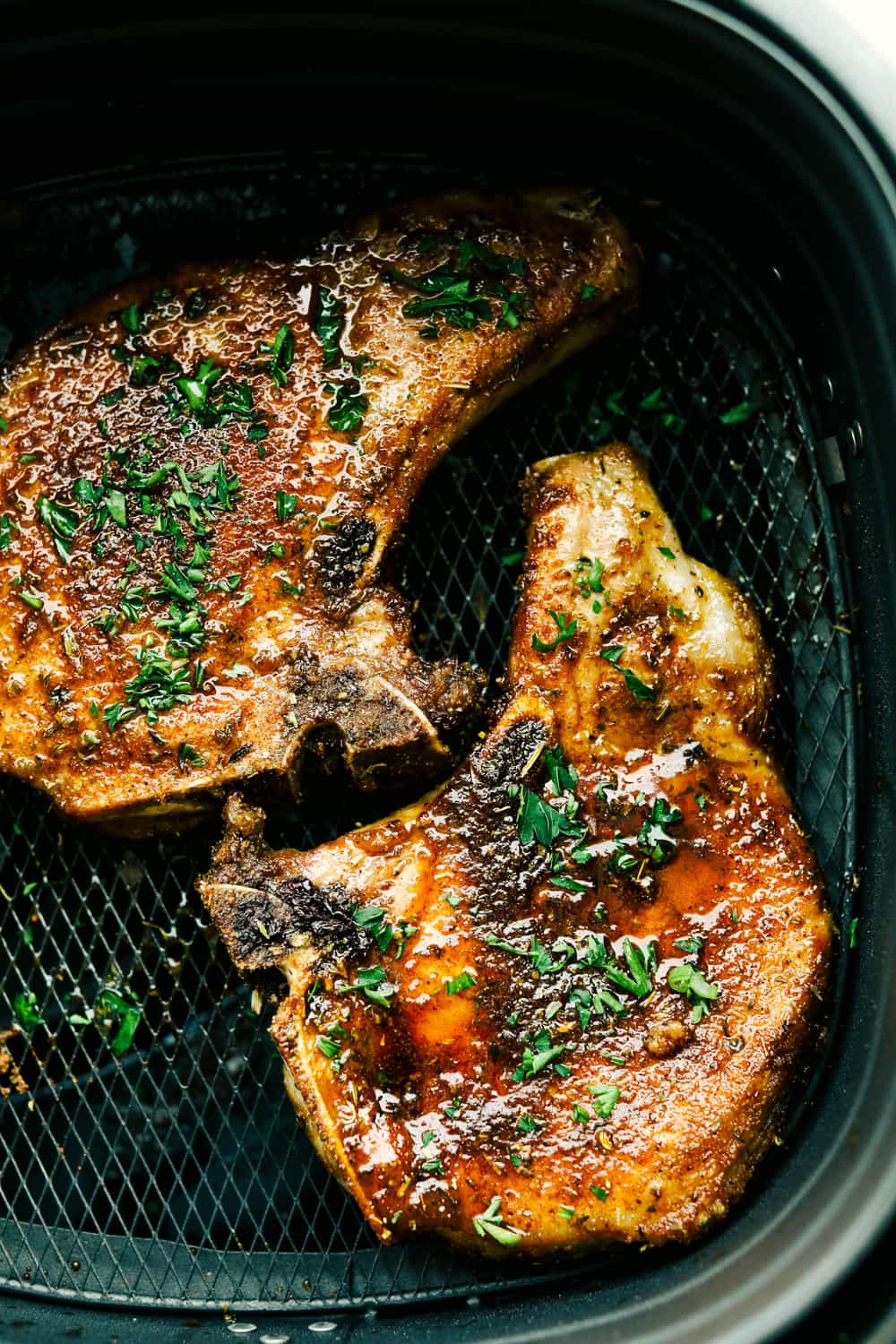 Bone in Air Fryer Pork Chops
My whole family loved these air fryer pork chops! Cooking them in the air fryer saves time and creates a juicy pork chop that is irroestiable. You just can't replicate the taste and texture in your oven that you can get with the air fryer. Perfectly seasoned golden crusted outside and tender, juicy, and full of flavor inside. These air fryer pork chops are perfect for an incredible weekend or weekday meal!
Pair these pork chops with Mashed Potatoes, Vegetables and Hand Pies for dessert!…