June 6, 2020

The most amazing pot roast ever! Made in the IP in just a fraction of the time. So juicy and melt-in-your-mouth tender!
I have never had a pot roast that I didn't like. And this is no exception.
Now it's definitely not your grandma's traditional pot roast as it is made with some very unconventional ingredients like pepperoncini and dry onion soup mix. But fear not because this pot roast will blow. your. mind.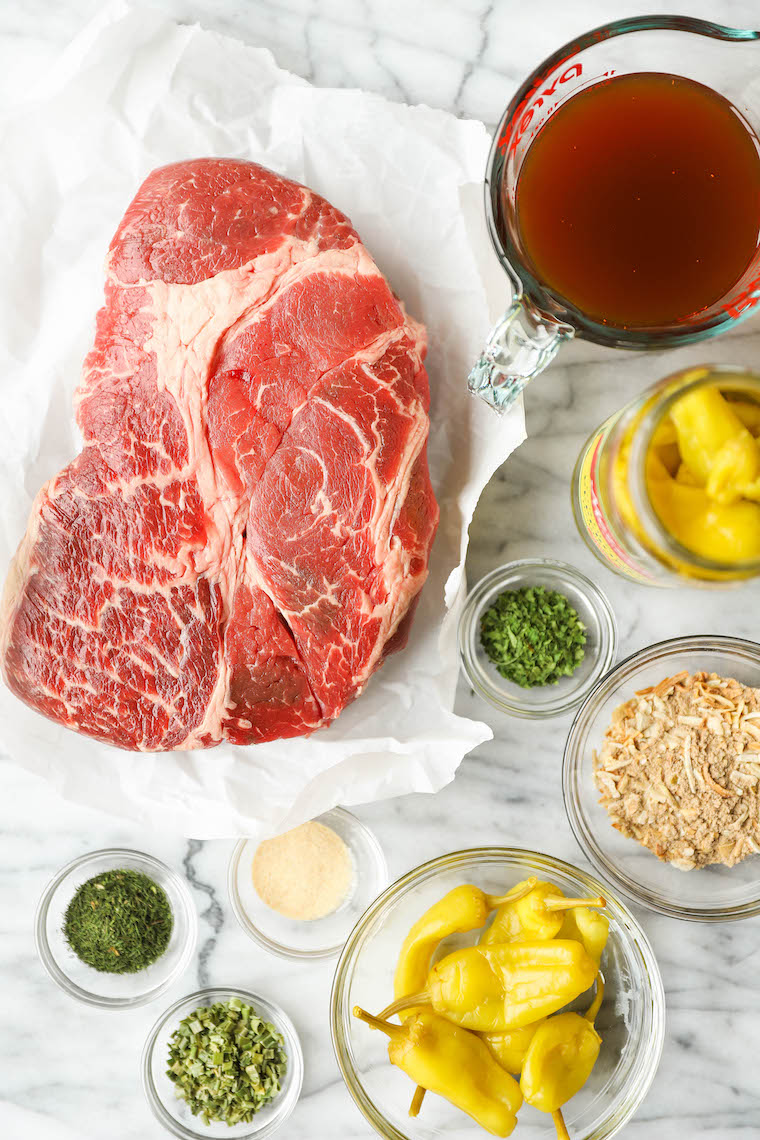 And with the help of the pressure cooker, this is made in just a fraction of the time.
Not only that, the meat is cooked so perfectly. Melt-in-your-mouth tender, literally falling apart with the most heavenly gravy – slightly spicy, tangy and savory. It's also perfect as a low-carb meal if you want to serve this with cauliflower rice and an assortment of vegetables.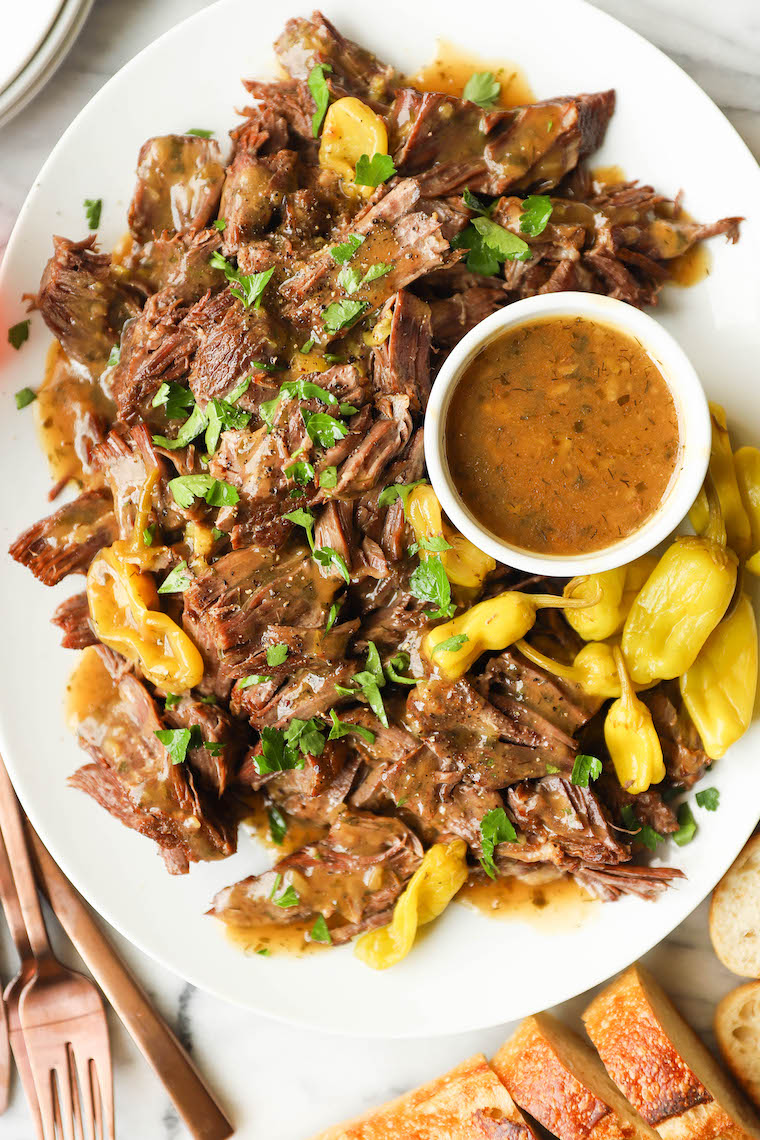 But honestly, I serve the meat as is with all the gravy, a glass…