Replace the can and make your own tender savory Perfect Instant Pot Black Beans! These are no soak, which makes them much quicker and you don't have to worry about starting them the night before.
The instant pot has changed cooking. I love it! It can make so many foods so much easier to cook from Hard Boiled Eggs, to Perfect Rice to Roasted Chicken.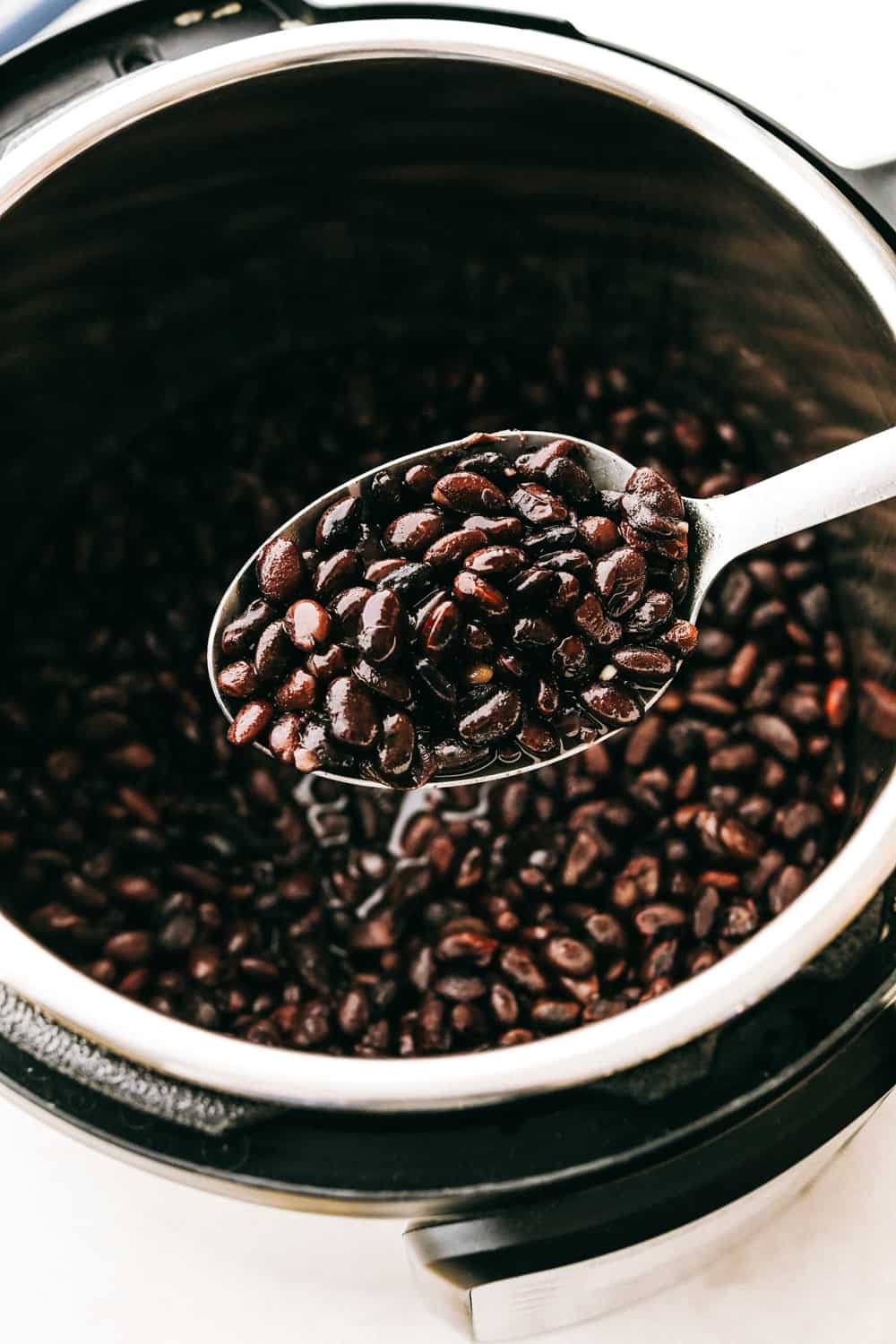 Instant Pot Black Beans
This really takes no effort at all. The instant pot does all the work and the result is worth it. These taste so much better than the canned version and give an extra fresh flair to what ever you use them in. It's always a good thing when you know exactly what's in your food and nothing gets better than doing something yourself.
The instant pot really is the awesome! Life is busy and it's hard to take the time to cook your own beans when you have to presoak them. But with the Instant Pot you don't have…