August 8, 2020

The easiest + BEST pulled pork ever! Serve with your favorite BBQ sauce. So smoky, so flavorful, so juicy, and SO SO GOOD.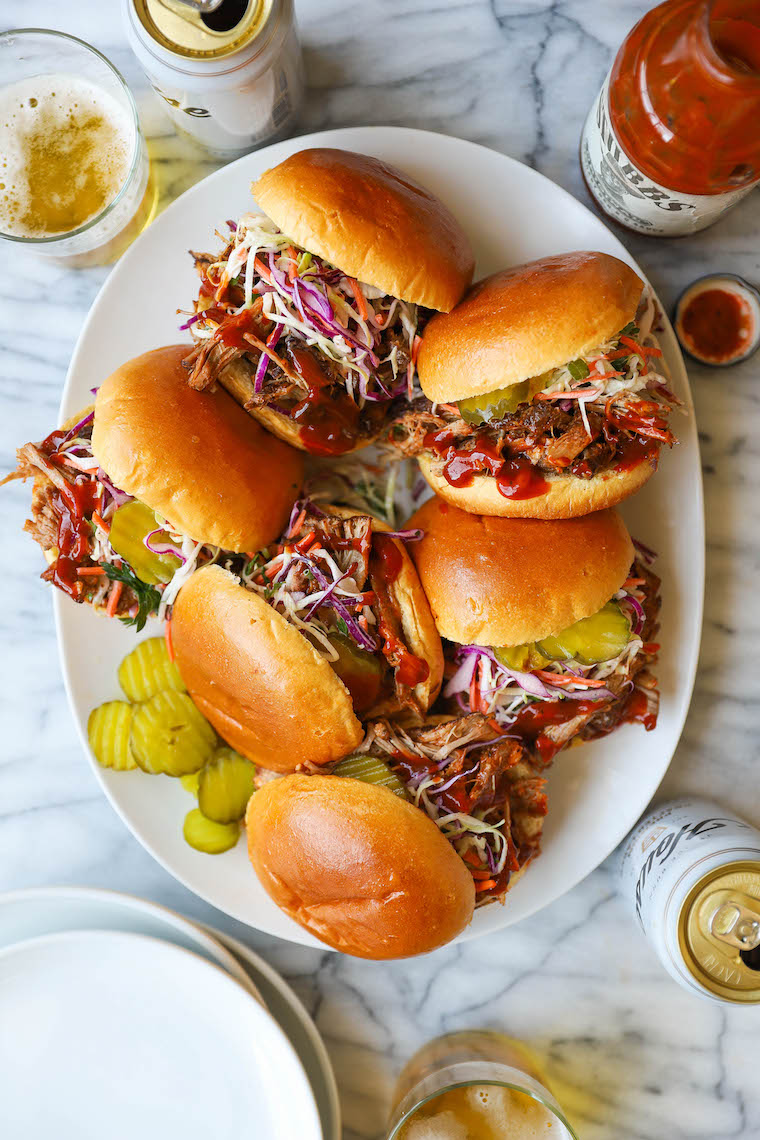 Hello, summer. Please don't leave us just yet. I'm not ready for the Chiberia snow. (FACTS ONLY – it snowed Halloween day in 2019.)
No, but really, let's get back to the best part of summer days: Pool parties. COVID honeymoon boat trips. And now, BBQ pulled pork sandwiches.
That's right. PULLED PORK SAMMIES. Smothered with your favorite BBQ sauce ever.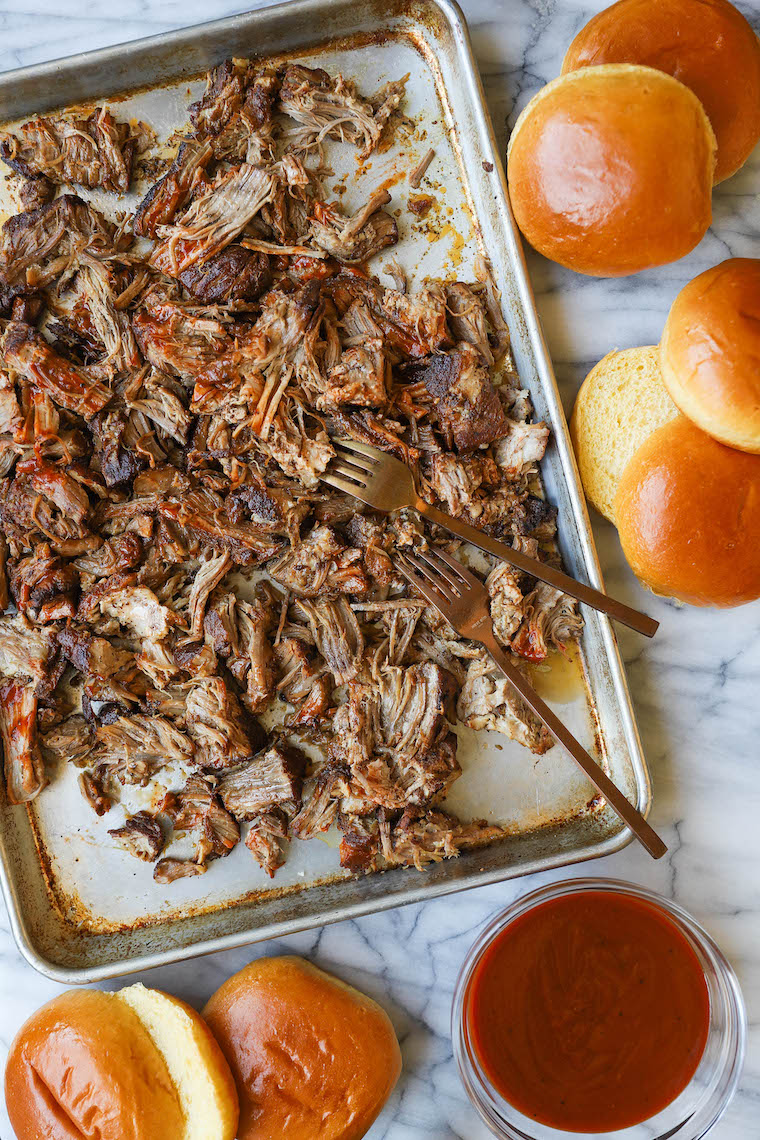 The instant pot takes care of all the hard work and all the time, infusing all the flavors into the most tender, juicy shredded pork in less than 90 minutes.
When ready, drizzle with desired BBQ sauce (we recommend Stubb's!) and serve with slaw, pickles and brioche buns. The pork also keeps VERY WELL so these can easily be prepared ahead of time for all the…