Insanely Delicious Hot Crab Dip makes the perfect party appetizer. This delicious and addicting crab dip is ready in just 30 minutes and will instantly wow the entire crew!
Everyone loves a great dip, because we all love to play with our food sometimes. If you are looking for more incredible dips you have to try my 5 Minute Dip, Ranch Dip or this easy Rotel Dip!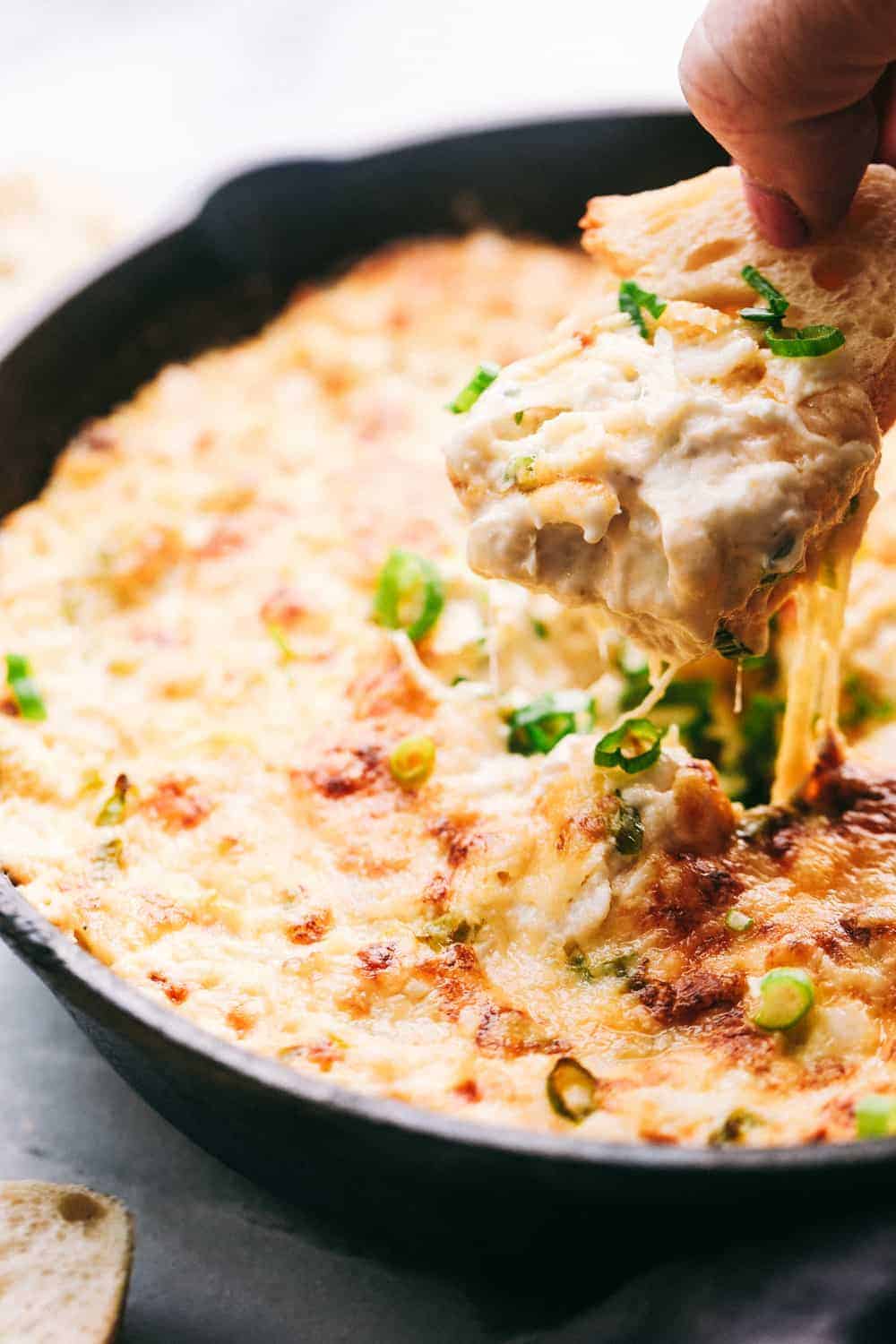 Hot Crab Dip
Whether it is football season, baseball season, basketball season, party season, you get the idea, this dip has to be on your list of things to make! Hot crab dip is creamy, cheesy and full of flavor. It is super savory without being fishy. When I put this on the table it is one of the first things to disappear. Hand down one of the best appetizers EVER!
When it says hot crab dip, it is not spicy hot, but temperature hot. The dip is served and kept hot to keep all the cheese ooey and gooey and oh so delightful….