I want to introduce you to Air Fryer Grilled Cheese, the best I have ever had! Perfectly grilled to a crunchy golden brown on the outside and melty goodness on the inside. It's life changing.
Grilled cheese pairs exquisitely with tomato soup. There is just something about the combination that is homey and comforting. Pick from these favorites to go with your sandwich: Tomato Basil Soup, Fire Roasted Tomato Soup, or Creamy Tomato Tortellini Soup. Yummy!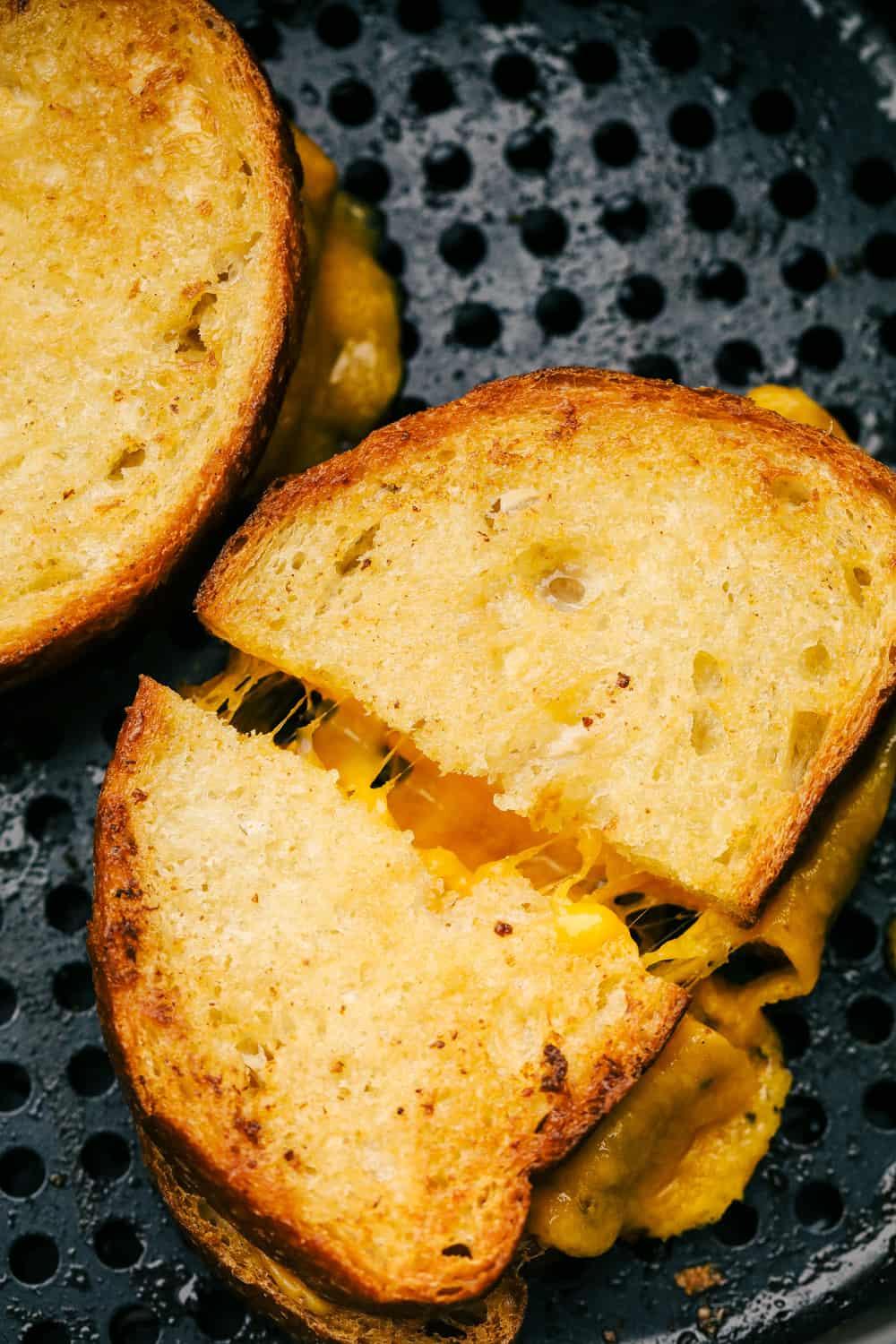 Amazing Air Fryer Grilled Cheese
One of the best grilled cheese sandwiches that I have ever had was in Boston.  They used gouda cheese and told us the secret was using a mixture of mayonnaise and butter on the outside of the grilled cheese.  Since then I have always made my grilled cheese using mayonnaise and I can promise you that it will change your grilled cheese sandwiches.
Now, Air Fryer Grilled Cheese?  This grilled cheese…