March 17, 2020

The ONLY WAY to make your scrambled eggs! Moist, fluffy, and evenly cooked. Never dry, never rubbery. SO SO GOOD + fool-proof!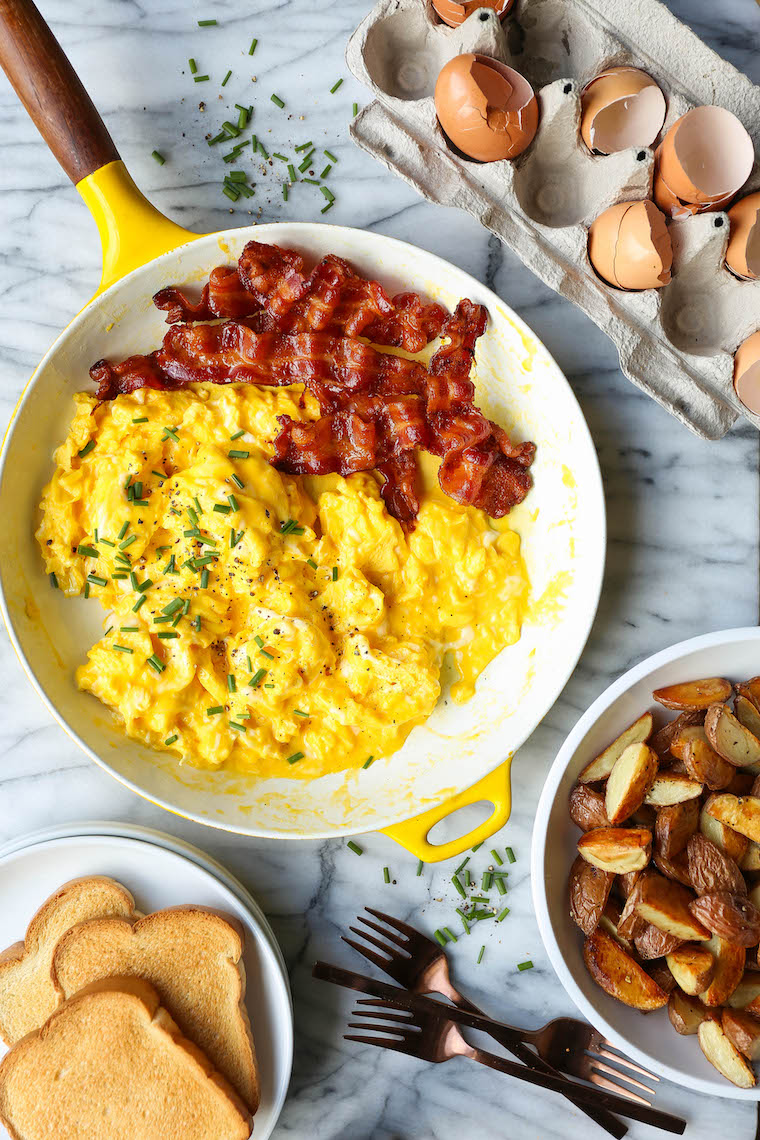 We've all been through a lot these past few days with COVID-19 – emotionally and mentally – trying to adjust what will be our normal for the next few weeks.
Ben and I are surviving to say the least being in such close quarters, Butters doesn't understand why we're always home and puts himself in his own self-quarantine by the toilet, and Cartman just wants love + belly rubs and follows us everywhere.
But we do know one thing for sure. We're all stuck at home and we need to eat. And I know a lot of us are struggling to find some groceries in the midst of panic-buying but if you are fortunate enough to find some well-stocked shelves, I highly recommend snagging some eggs. They should last for a few weeks after purchase when refrigerated…