These homemade Reese's eggs are the perfect combination of creamy peanut butter center with a thick, rich chocolate covering making these the best Easter dessert! With only a handful of ingredients these chocolate eggs can be made quickly and easily even with the help of kids!
Loved how easy these were and they tasted just like the real thing! Because all of my family loves Reese's eggs, we will definitely be making these again!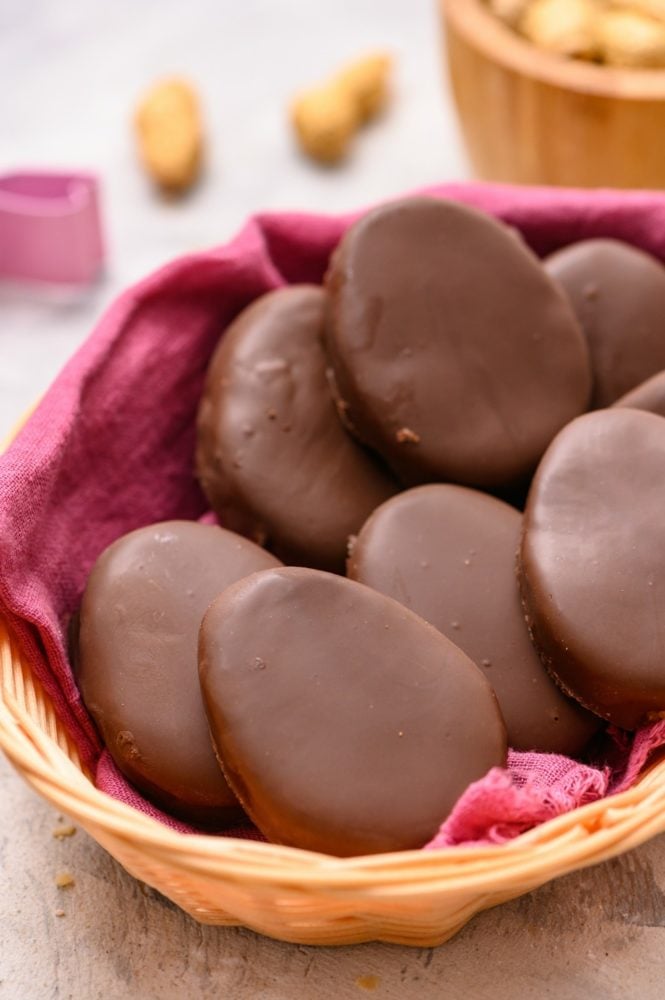 Homemade Reese's Eggs
This is my favorite Easter treat ever. So when I found this recipe I had to try making my own. These were so easy, and in my families opinion, they tasted better! My 9 year old said he liked that they weren't oily like the ones in the package. These are so easy, delicious and fun for Easter… or anytime of the year if you are a Reese's lover like me!
What are Reese's Eggs?
Well, to put it into an eggshell, these eggs are…