Rich, creamy, and perfectly tangy Homemade Ranch Dressing is the perfect addition to any dish. If you are like most people ranch dressing is a staple in the kitchen.
This is made with my homemade Ranch Seasoning Mix which just makes that much more amazing. Try these other homemade mixes, for healthier and insanely easy, tasty dishes. Homemade Fajita Seasoning, The Best Taco Seasoning, and Homemade Pumpkin Pie Spice.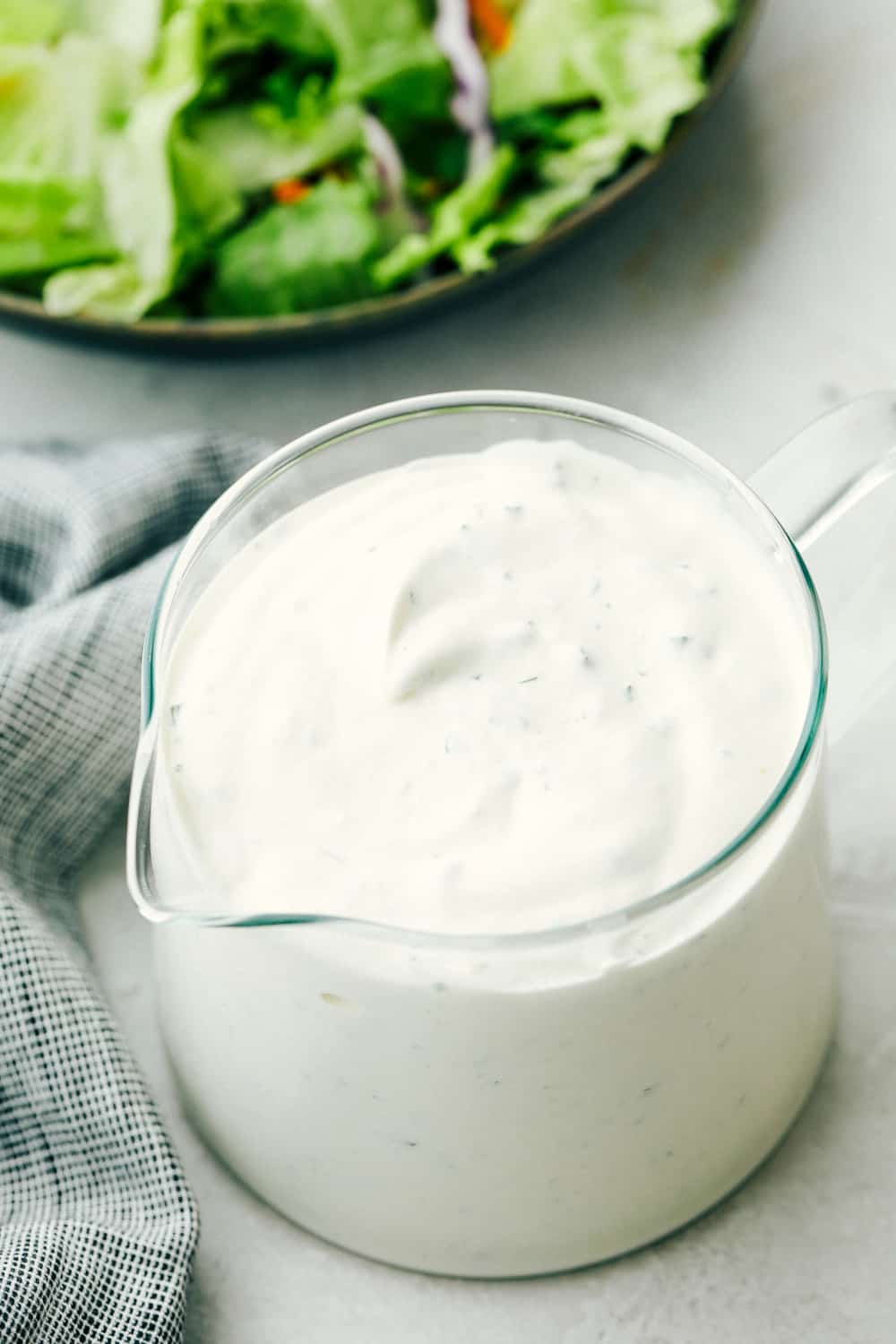 Homemade Ranch Dressing
Ranch dressing is an amazing combination of zesty herbs with garlic, onion and chive flavors in a creamy base. This recipe uses sour cream, mayo and milk. If you want a thinner dressing use a little bit more milk. If you want to use it as a dip, leave it a bit thicker and reduce the milk. Which ever way you make it, it's going to be perfect.
This American household staple comes together in a cinch without the extra sugar or ingredients you…