January 8, 2021
So much easier to make than you think, and it's such a game-changer! Perfect for pizza night and it's freezer-friendly!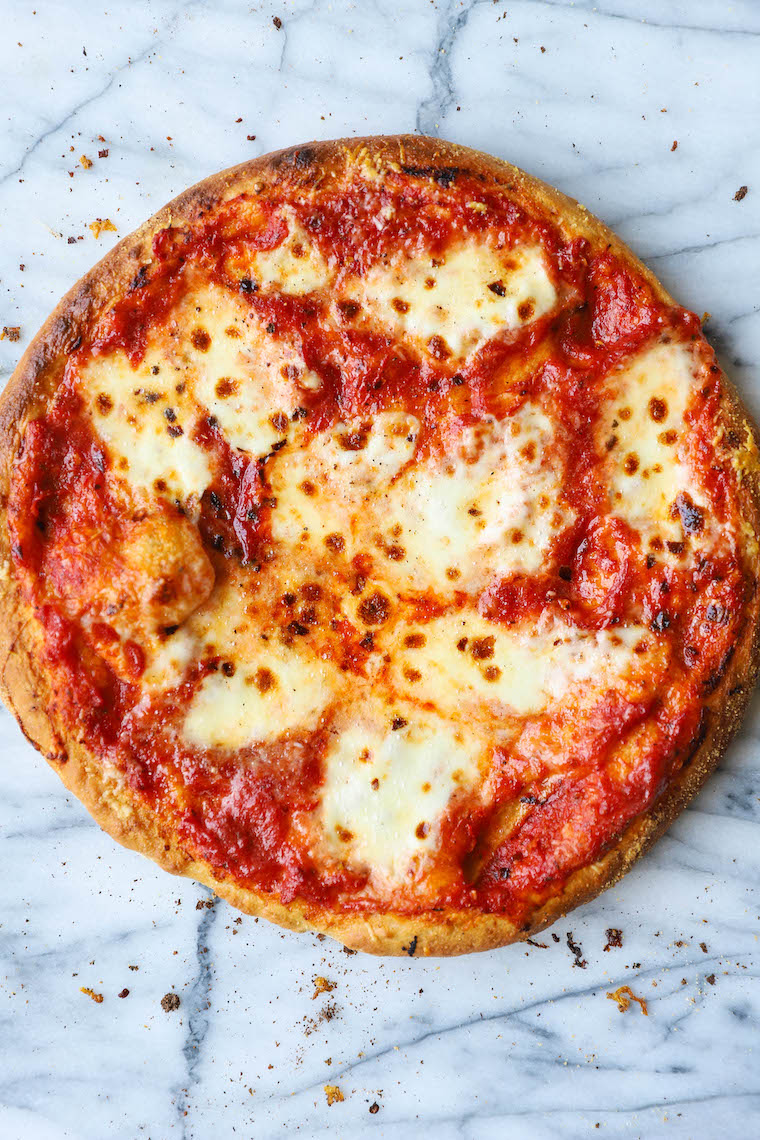 If you have not tried homemade pizza dough yet, this is it for you guys.
It's quick, it's easy, and it's foolproof. And it makes two pizza balls so you can make both for pizza night, make one and save the other, or freeze both as needed. IT IS ALL GOOD.
Top with all your desired toppings. I like to keep mine classic with fresh mozzarella, parmigiano-reggiano, and basil but honestly, anything goes!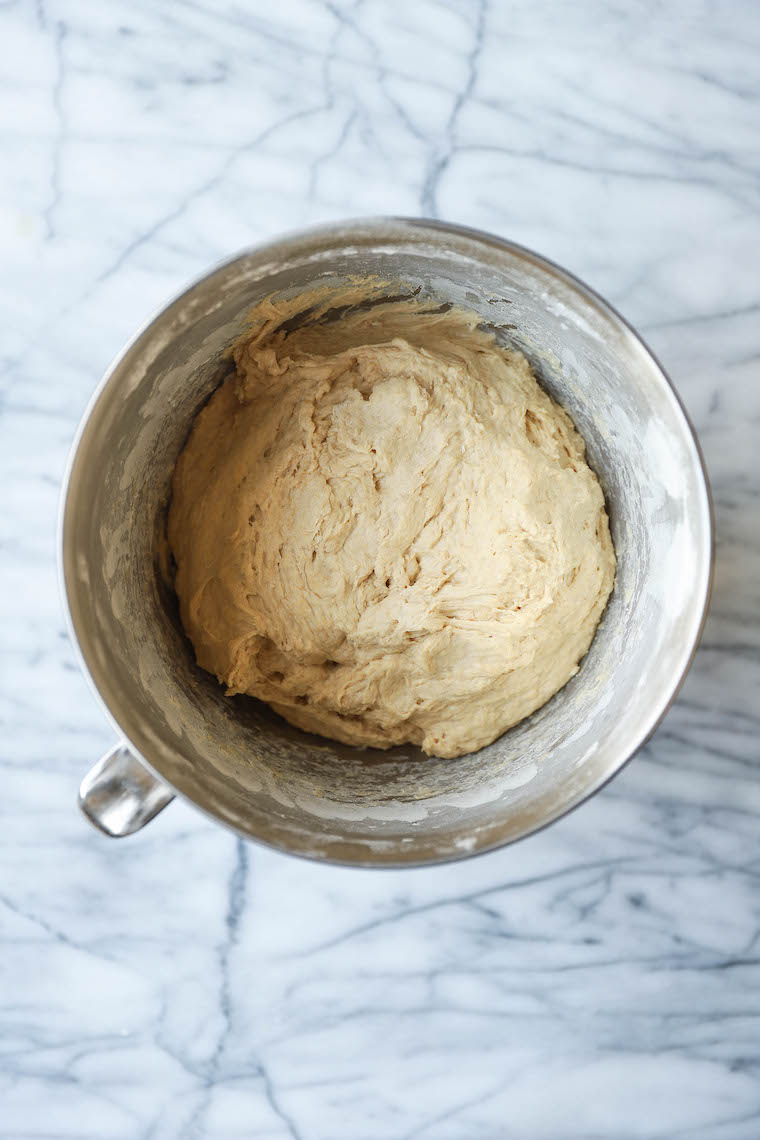 Types of flour:
I personally prefer using a combination of white whole wheat flour + all-purpose flour.
You can absolutely use all all-purpose flour if you prefer, or if that is all you have on hand. This will yield a chewier crust.
00 flour (found online and specialty Italian grocery stores) can also be used for a…