Super easy and better than store bought, Italian Seasoning is a MUST have in your pantry! One of the best seasonings there is, this Italian Seasoning is used on most everything!
Making your own seasoning is cheap, easy and just smart! You will know exactly what is and isn't in your spice rack. Try my homemade ranch, taco and fajita seasonings for more homemade goodness, with optimal flavor!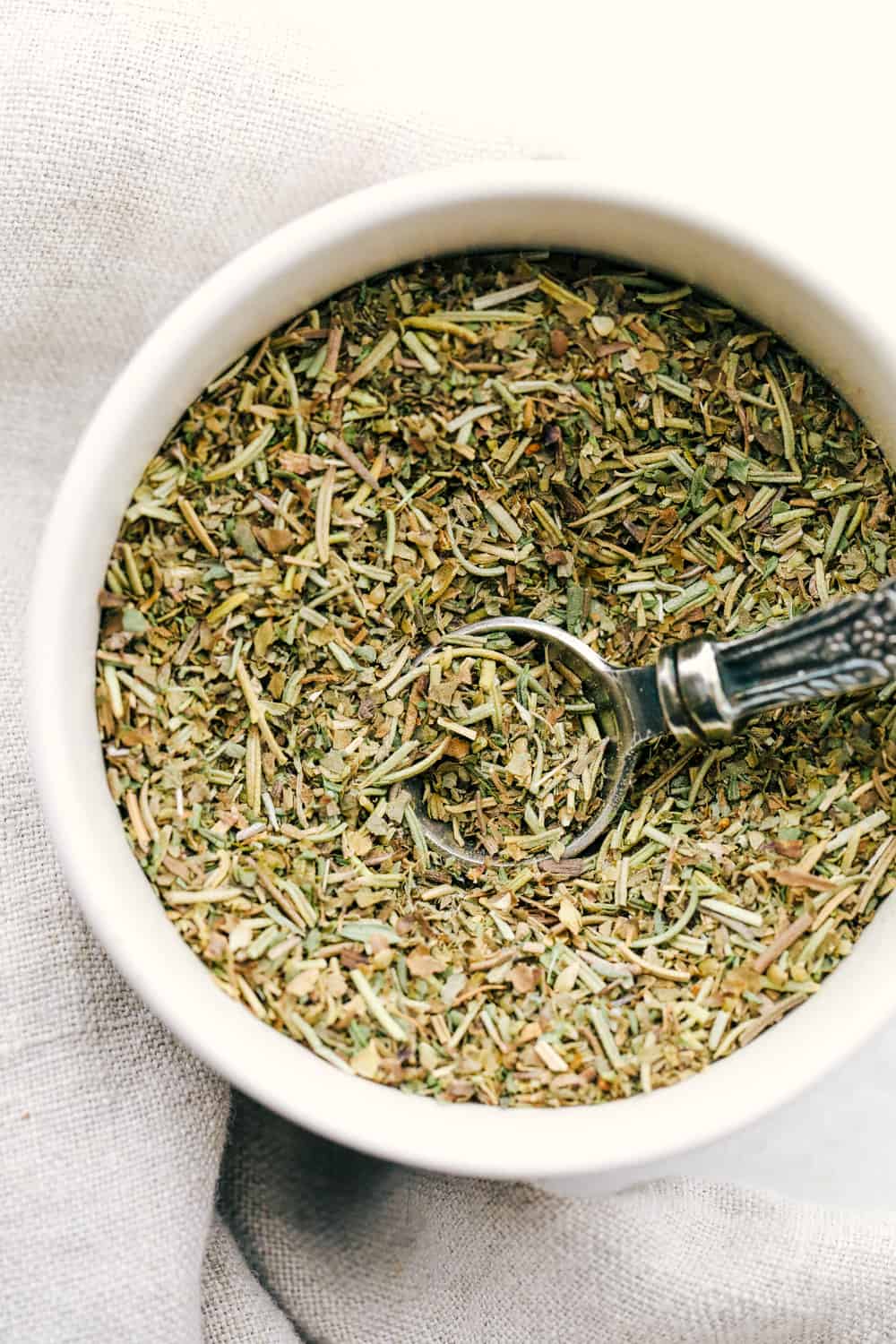 Italian Seasoning Recipe
Making your own seasonings just make sense. It's easy and you know exactly what's in them. Italian seasoning is one I reach for over and over again. It has the perfect balance of earthy, sweet, and savory flavors. It blends beautifully with so many dishes from potatoes, chicken, beef, fish, vegetables and even bread.
Italian seasoning is one of the best of the seasoning blends out there. Having a good blend on hand speeds up your cooking. You don't have to measure…